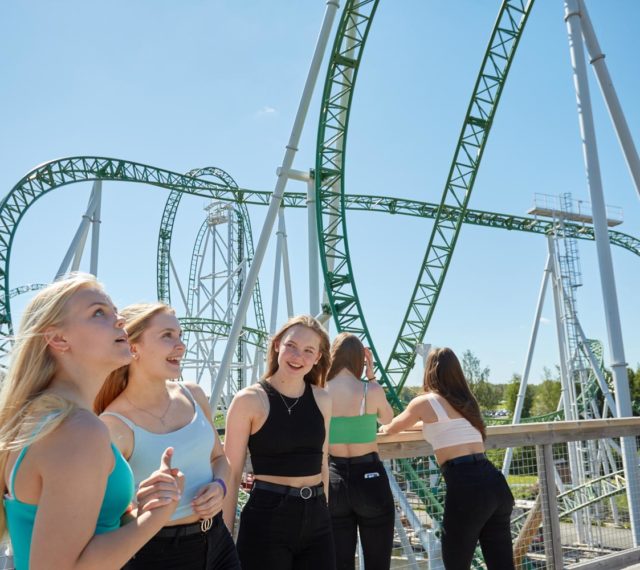 Ride Safety Restrictions
Each ride has safety restrictions that are determined by the ride manufacturers and they are absolute. From the table below, you can see a summary of all ride safety restrictions.
The maximum height restrictions are checked latest before stepping into the rides. The possible safety bar in the rides may limit access to the rides by a large person. The maximum height and weight restrictions are based on those accepted by the safety authorities and set by the ride manufacturers. Please note that the height of the person is checked with the shoes on.
A person aged 15 or over can be counted as the child's guardian when entering the ride.
Rides marked with a * are not recommended for people with heart or blood vessel disease, spinal or musculoskeletal disorders, high blood pressure or if the person is pregnant.