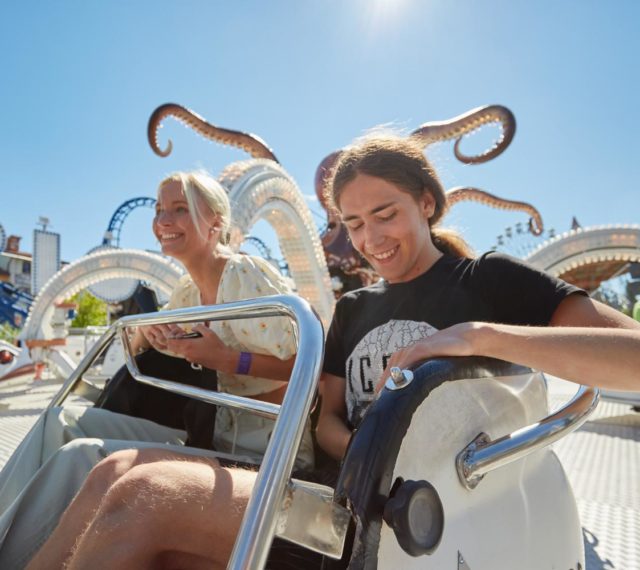 Rides info
There are various things involved in an amusement park visit that every visitor should know. On this page you can find information e.g. about accessibility, exceptional circumstances, safety and young children's access to rides.
---
CROC emblem
A guardian (15 years or older) can accompany a young child on the rides marked with the CROC emblem free of charge. The child must have a Funband or a single ticket. However, some rides for young children have height and weight restrictions that may prevent a guardian from accessing the ride.

Children under the age of 2 also have free admission to the amusement park and its rides, subject to ride-specific safety restrictions, if their guardian has a Funband or a single ticket.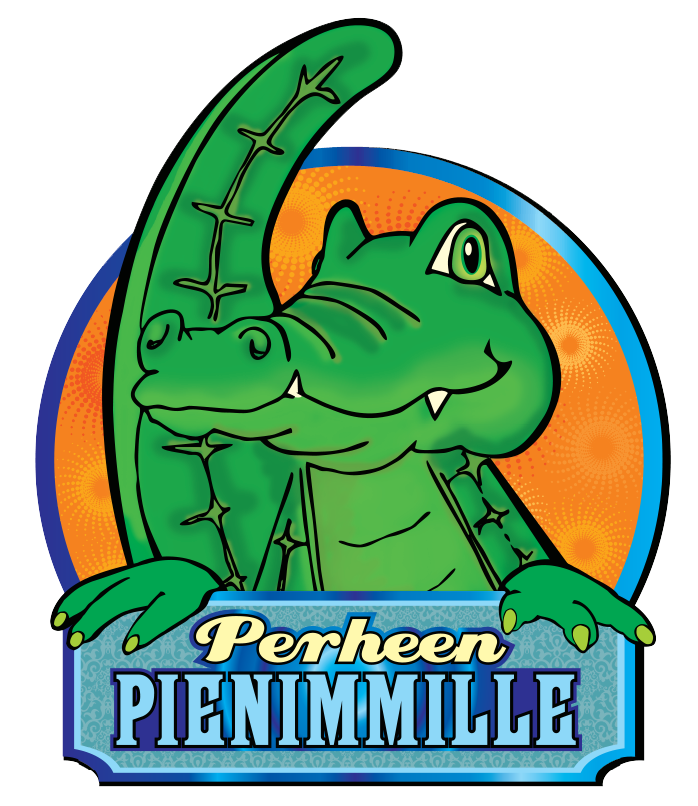 Safety
Ride safety restrictions
Please note that rides are subject to the manufacturer's strict safety restrictions concerning height, weight and age. Please note that the height of the person is checked with the shoes on.
Please measure the height of the members of your group carefully before purchasing wristbands, as we will check the height limits at the latest before entering the rides. Improperly measured wristbands do not allow access to the rides and must be replaced. For example, a person over 130 cm will not be able to access the rides with a MINI wristband (under 130 cm) or a person less than 130 cm with a MAXI wristband (over 130 cm). With careful measuring, you avoid any unnecessary trouble caused by exchanging Funbands. We do not reimburse the cost of replacing incorrectly measured Funbands.
Photographing at the park
Permission must be obtained prior to photographing in the rides. If the customer has their own GoPro or other harness or helmet camera that can be firmly attached to a harness or helmet, it is possible for the customer to request permission from the amusement park's Duty Officer, who will assess the adequacy of the camera attachment. You can contact the Duty Officer at the amusement park via ride operators and PowerPark's social media accounts. Regular cameras and cellular phones are not permitted on the rides. PowerPark is not responsible for damaged or lost items.
Ride safety
The condition of PowerPark's rides is checked every morning and during weekly, monthly and annual maintenance checks. If an abnormality is detected during the daily, weekly, monthly or annual maintenance checks, the ride is taken out of service until the abnormality has been repaired. The condition of all rides is also closely monitored throughout the day. 
Ride Buddies
Ride Buddies are PowerPark employees who can accompany your child on rides that they cannot or dare not ride on their own. The service is free, but the child must have a ticket. During the 2023 summer season, the Ride Buddies will be on duty at the amusement park next to the ferris wheel. You can recognise them by their green high visibility vests. 
A Ride Buddy can accompany a child to a maximum of three rides at a time, after which they will accompany another child. However, the child's parent or another adult accompanying the child must be present in the vicinity of the ride while it's running. Ride Buddies are intended for children under the age of 12 who cannot or dare not ride specific rides on their own. Ride Buddies cannot accompany a child to Kwai River due to splashing. If all Ride Buddies are busy, you can wait by the ferris wheel.
Exceptional circumstances
Long queues may have to be cut near the closing time, if it looks like not everyone will be able to make it onto the ride. This way, no one needs to wait for nothing, and you can use the remaining time having fun at other rides. We may also have to change the programme or shut down amusement park rides due to weather (such as a thunderstorm), technical reasons, or other exceptional circumstances. In early spring and late autumn, too low average temperatures can cause some rides, such as water rides, to be closed. In such situations, purchased tickets and Funbands cannot not be exchanged or redeemed.
Accessibility
Most of the rides are wheelchair accessible. You have to climb onto each PowerPark ride. We have designed boarding most rides to be as easy as possible. Some have a very shallow rise, others higher, but it varies ride by ride. The staff are willing to help people with reduced mobility to get into the rides to the best of their ability!