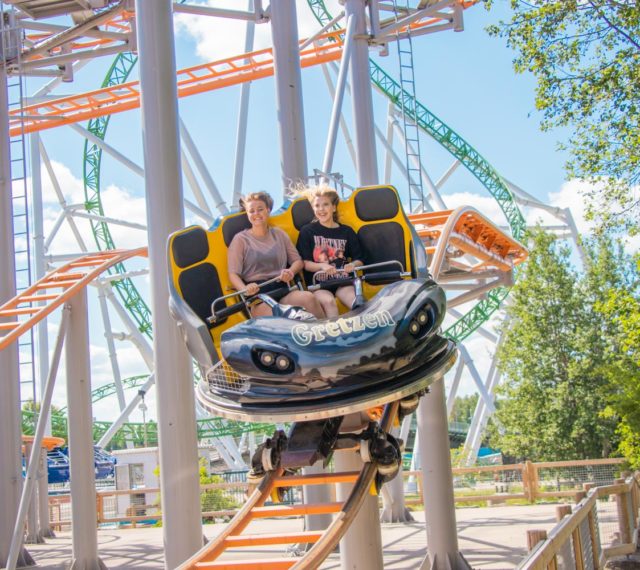 Neo's Twister
Combine a rollercoaster with a carousel and you get Neo's Twister! Get on the ride to be surprised!
---
Neo's Twister is PowerPark's fourth rollercoaster. Suitable for families and groups of friends, this rollercoaster takes riders up and down a gently sloping track with smooth turns. One car holds four people, and it spins around its own axle.
This fun and unique rollercoaster delights its riders on a speedy, surprising ride. It's also suitable for people who prefer less thrilling rides.
Height requirement: 130 cm, children between 120–130 cm must be accompanied by an adult (+15 years).
All riders must have their own ticket or Funband. A maximum of 1 child/adult.
Accessibility: There are 2 steps at the exit ramp. There are big stairs at the platform and it is difficult to climb into the car.
The ride is not recommended for people with cardiovascular or musculoskeletal disorders, back problems, high blood pressure or if you are pregnant.