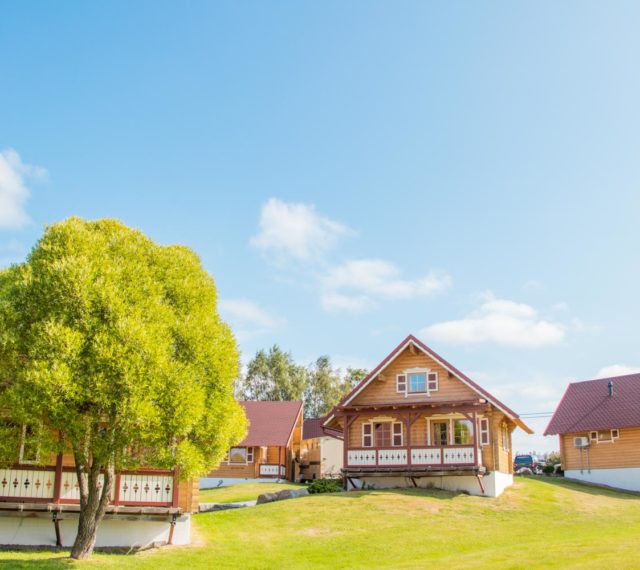 Accommodation
Enjoy a relaxed holiday in a cottage, a chilled-out hotel or a leisurely camping area – we've got you covered!
Why go to an amusement park only for a day when you can stay overnight? You won't have time to experience all the fun of PowerPark in a day, but luckily there's accommodation to suit all tastes for families, couples, and groups of all sizes. You can choose from a luxury hotel, a compact apartment, a cosy rental cottage or a comfortable campsite space – or you can sleep in a western caravan or even a tree-top cabin.
Find out more about the accommodation options we have to offer below: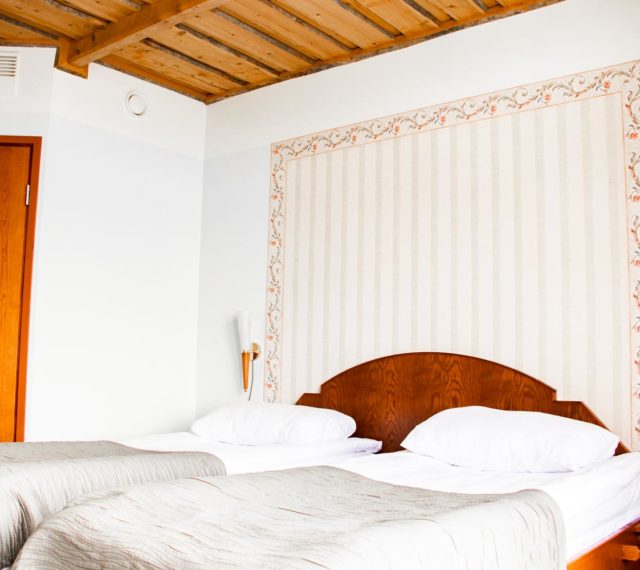 Hotels and apartments
Sleep in the soft beds of our fairytale hotel all year round, and in our apartments you can enjoy the cosy atmosphere or stay by the pool!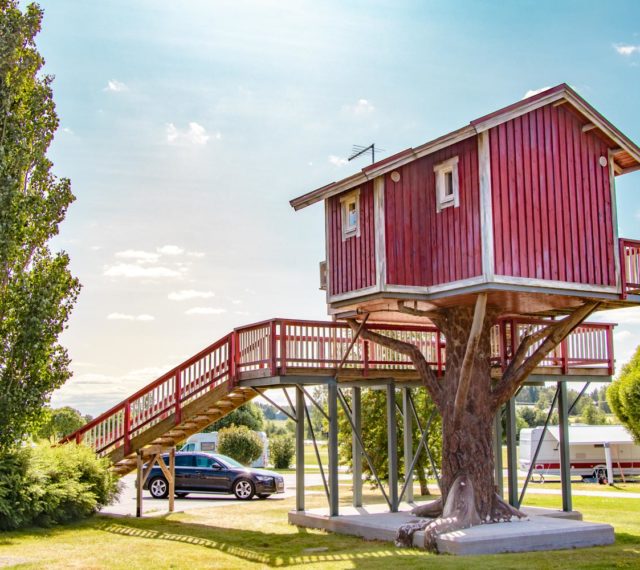 Cottages
Would you like to stay in a wooden cabin, a wagon in a western style or perhaps in a luxurious larger villa? Let your imagination run wild and make the most of an unforgettable holiday by booking an enjoyable cottage accommodation!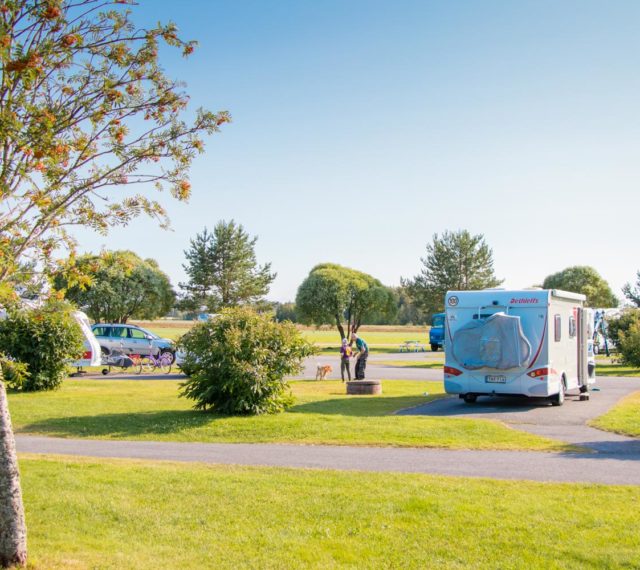 Camping areas
The green and pleasant camping areas are ideal for summer visitors to enjoy themselves. Whether you come with your camper, caravan or tent, you are welcome to stay with us!
Secure your stay – book in advance
During the high season, we recommend you book your accommodation in advance. You can book easily in our online shop. To book your accommodation through our sales service, you will need a valid credit card number and expiry date. We recommend booking your accommodation online, where you pay directly to the online shop. By booking your accommodation online, you will always get the best price. Please note that it is no longer possible to book accommodation for the same day online, but you can do that via the sales service. 
Pets
You can take your pets with you to the following types of accommodation: Future cabins, Silverstone cabins without sauna, some of the cabins in the Green Field area and some of the rooms in the apartment hotel San Marino. Pets are not allowed in hotel rooms, however. Pets must always be mentioned when booking accommodation. A pet fee of 15 € is charged.