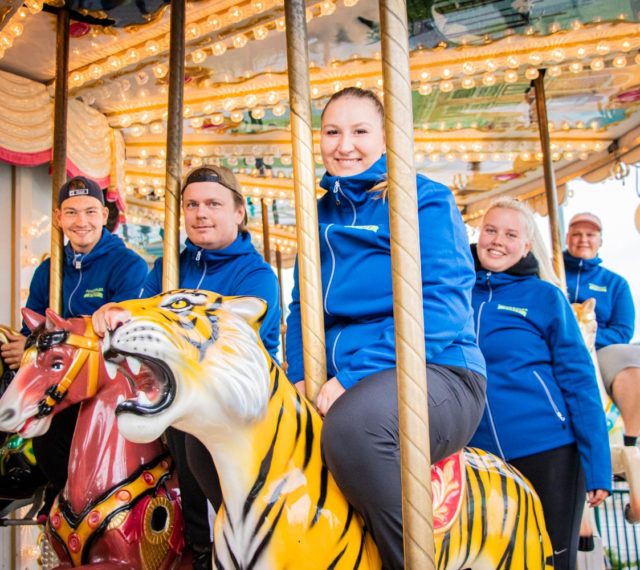 Recruitment
Are you ready for speed? Apply to work for us and spend a memorable summer in a fun and wonderous work environment!
---
We are looking for employees both for the summer season and year-round in the most fun environment in Finland: Funland PowerPark! We hire nearly 400 summer employees every summer, so there are many different jobs available where everyone can excel in their strengths, learn new things and gain valuable and valued work experience. In addition to summer jobs, we also offer jobs for professionals and students in various fields, as well as for those just starting their careers or looking for an internship. For example, jobs for restaurant workers are often available all year round. Our recruiting is at its busiest from the beginning of the year, when the summer job application process starts, all the way to the beginning of the season of fun.
For us at PowerPark, it is important that everyone truly enjoys their job and feels that their work is important. At PowerPark, we work hard but not too seriously. When our employees have fun at work, the park's visitors also have fun! PowerPark is known as a reliable and flexible employer. Our summer jobs develop hundreds of future employees every year by offering everyone suitable jobs and taking the individual needs of our employees into account.
Take a closer look at the vacancies or feel free to submit an open job application and join our whimsical team!