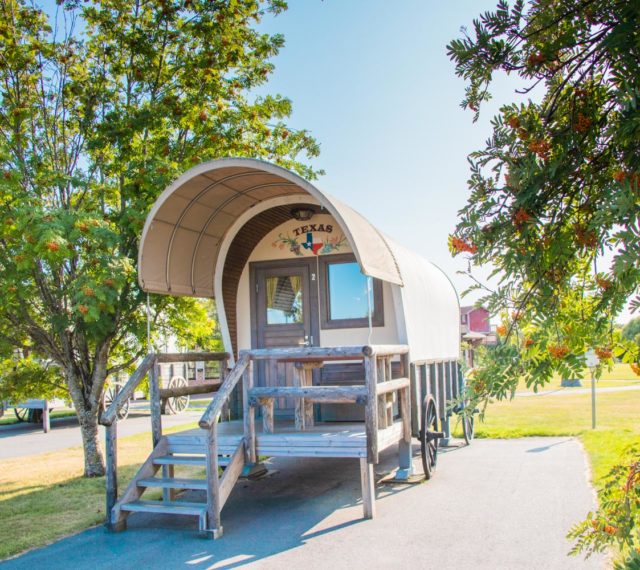 Wagons
Spend a night in the Wild West, in a cosy and personal old-time wagon, enjoying a good night's sleep!
---
The wagons are located in the immediate vicinity of the Rio Grande camping area. Small but surprisingly spacious, they have bunk beds for four people and a small table with seating. The wagon also has an electrical socket and lighting.
Bathrooms, sauna, showers, kitchen and service facilities are available in the adjacent Rio Grande campsite service building. The toilets are available 24 hours a day, the shower and kitchen facilities are available from 7 a.m. to 10 p.m. and the saunas are heated in the evenings from 6 p.m. to 9 p.m. In summer, swimming is possible in the adjacent outdoor swimming pool.
The wagon is only about 200 metres from Park Hotel Härmä and the amusement park.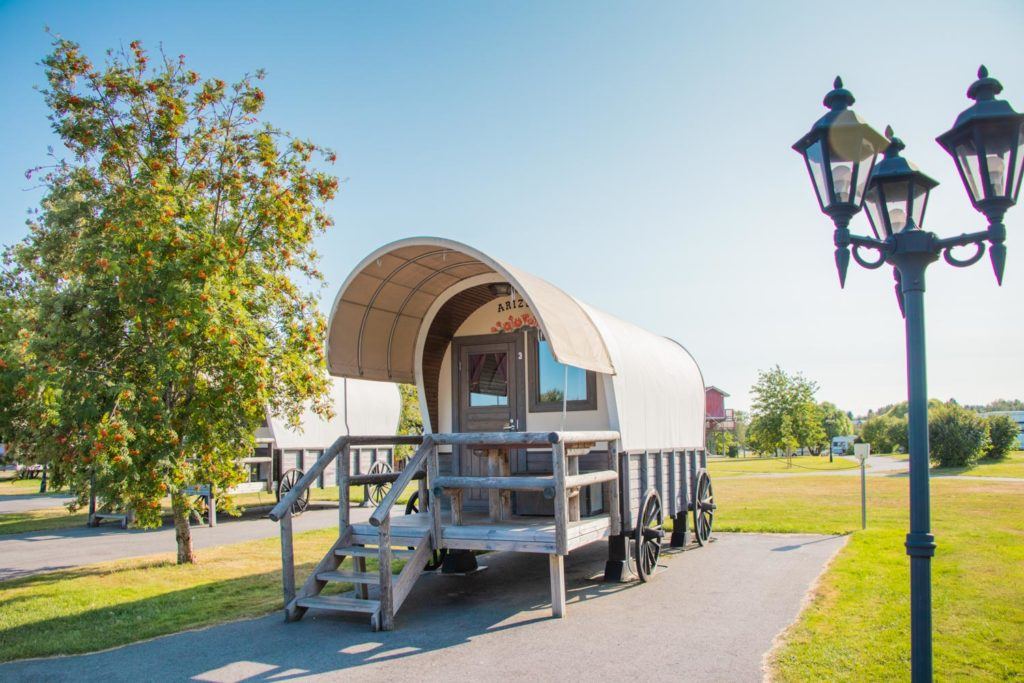 Check-in to PowerPark accommodation
The hotel rooms and cabins are at your disposal from 3 p.m. on the day of arrival and need to be vacated no later than 12 noon on the day of departure. The check-in for the rooms, apartments and cabins can be done in the reception of Park Hotel Härmä (address: Puistotie 3, Alahärmä/Kauhava).