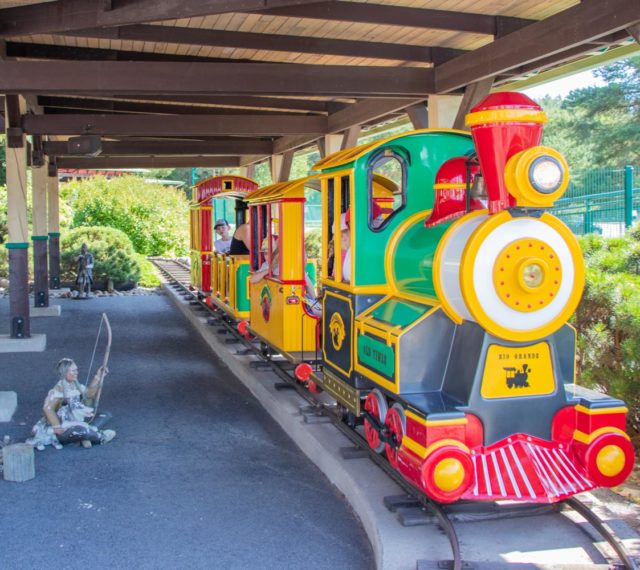 Rio Grande Train
The wild west Rio Grande train is for the little visitors to enjoy!
---
The Rio Grande Train is a Wild West-themed adventure for the kids. The kiddie train chugs along safely at an even speed with its passengers comfortably seated in rail cars. And of course, once in a while, the train's whistle announces its passing. The train ride provides a nice wild west adventure for the little ones in the family.
This ride is suitable for the whole family!
Accessibility: There are 2 steps at the gates.
This is a CROC marked ride!
A guardian (15 years or older) can accompany a young child on the rides marked with the CROC emblem free of charge. The child must have a Funband or a single ticket. However, some rides for young children have height and weight restrictions that may prevent a guardian from accessing the ride.

Children under the age of 2 also have free admission to the amusement park and its rides, subject to ride-specific safety restrictions, if their guardian has a Funband or a single ticket.