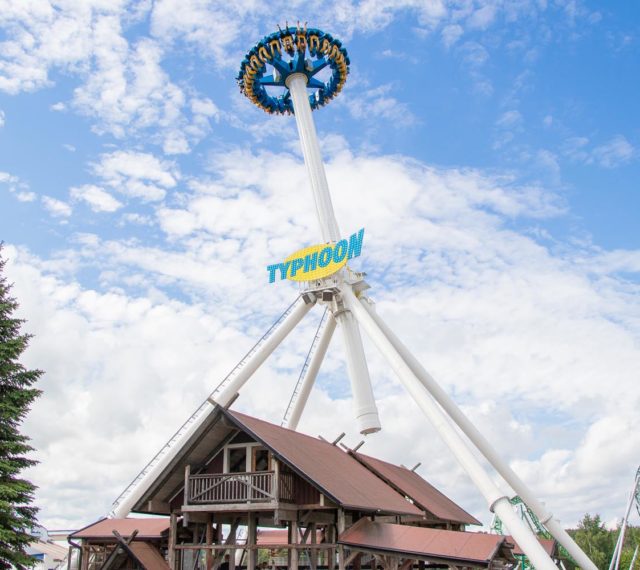 Typhoon 360
It is finally here – Typhoon 360! The beloved Typhoon has been revamped and is now opened again for our visitors to enjoy, even wilder than before!
---
The beloved Typhoon is now even wilder than before! Typhoon 360 is our new ride for the summer 2022. It is a 24-seat "ring", where the passengers sit facing outwards from the centre. Just as the name suggests, this new and wild ride spins its visitors 360 degrees, reaching a staggering 30 metres high with heads turned upside down! The changing pendulum-like movements and dives through the ride's base, plus the spinning ring, will make even the most experienced visitors lose their sense of direction and get butterflies in their stomachs!
This fast-paced new ride is also suitable for families, with certain height and safety restrictions.
Height restriction: 140–195 cm.
Not recommended for people with cardiovascular or musculoskeletal disorders, back problems, high blood pressure or if you are pregnant.