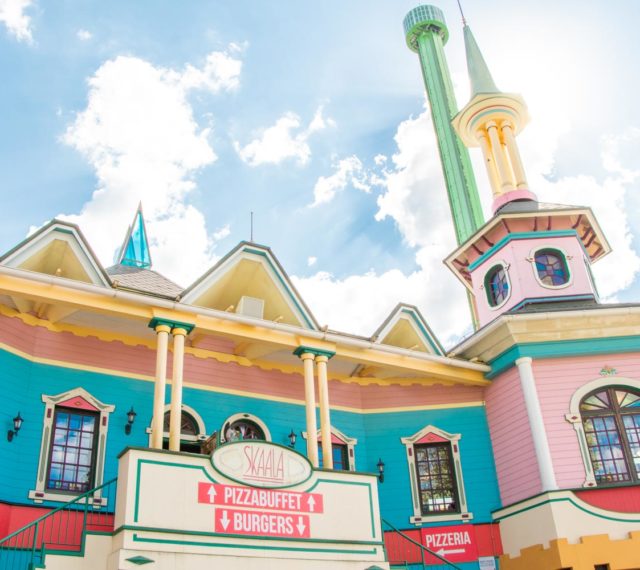 Restaurants
Burgers, pizza, Mexican food or fine dining? PowerPark offers a variety of food and delicacies for everyone, not forgetting special diets.
Restaurants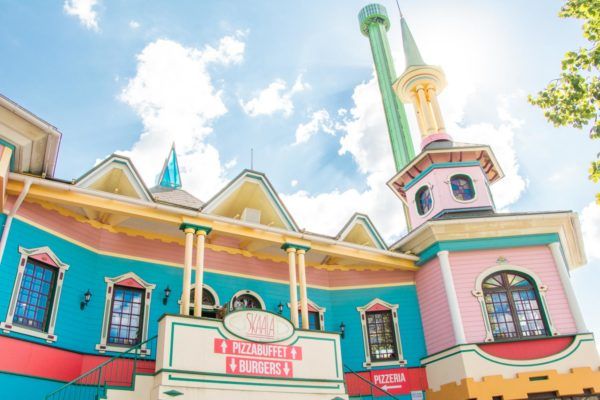 Skaala Pizzabuffet
The all-you-can-eat pizza buffet on the upper floor of the fairy castle serves the favourite foods of families. Something for everyone!
Skaala Pizzabuffet today: 12:00–18:00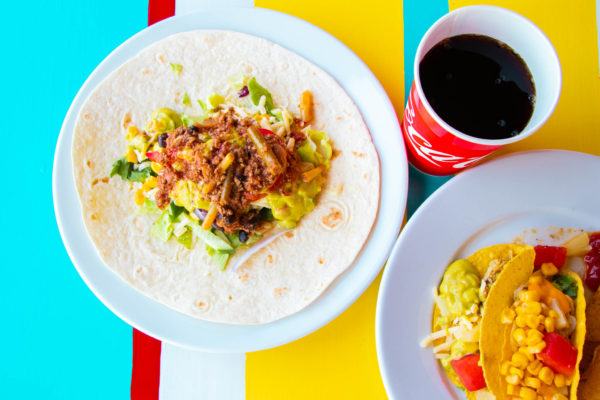 Poco Loco
Something different, fresh and delicious? Your restaurant is Poco Loco with its exquisite tortilla and taco buffet for the entire family!
Poco Loco today: 12:00–18:00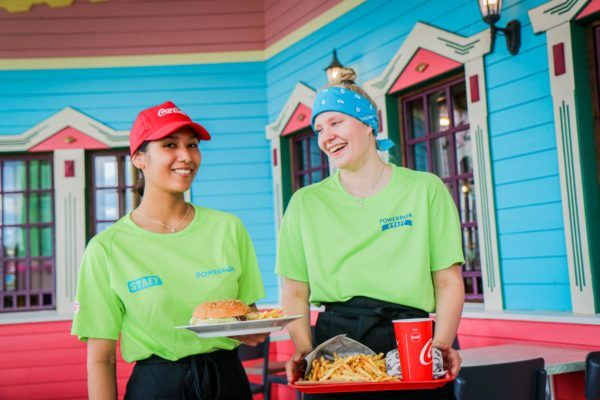 Skaala Burger
When you want to have a quick and easy meal between the amusements, your place of choice is the fairy castle in the middle of the park serving burgers, French fries, beverages and more!
Skaala Burger today: 11:00–18:30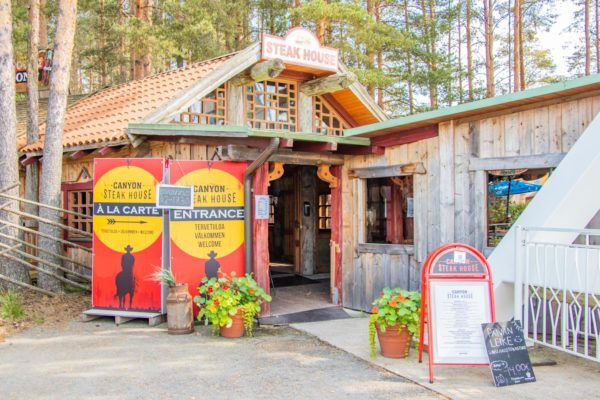 Canyon Steak House
Are you suddenly hungry for a steak? You have come to the right place. If you are in the mood for an excellent steak, proper burger mealor a large salad, the restaurant for you is Canyon Steak House!
Canyon Steak House today: 12:00–18:00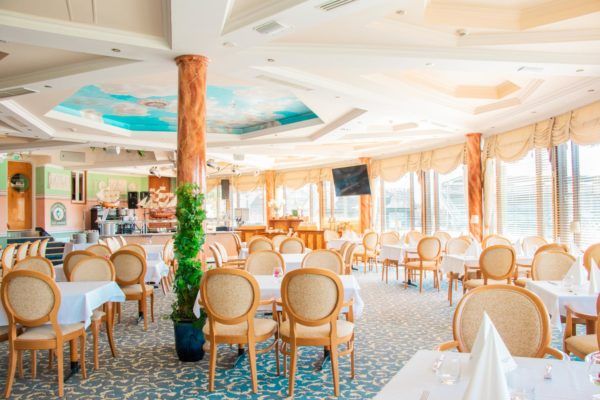 Park Hotel Härmä Restaurant
An intimate à la carte restaurant offering delicious food and professional service for an enjoyable restaurant evening or a tasty lunch.
Park Hotel Härmä Restaurant today: 17:00–23:00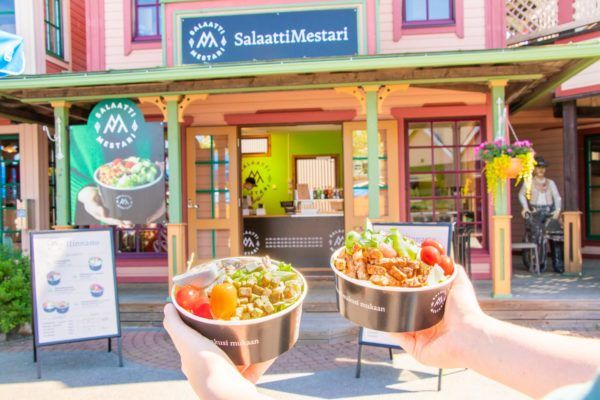 SalaattiMestari
If you are longing for fast, easy and delicious food but don't feel like a pizza or burger, SalaattiMestari is the fresh and filling choice for your hunger!
SalaattiMestari today: 12:00–18:00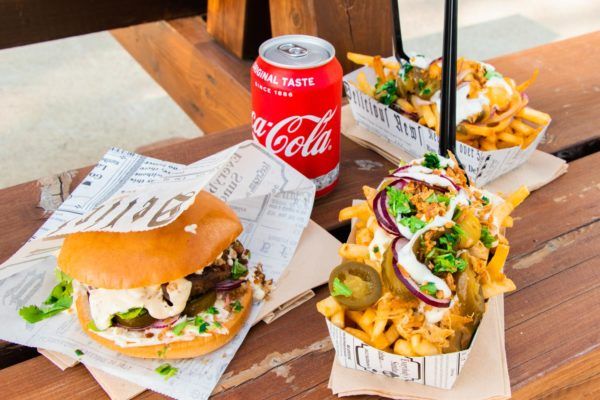 Food Truck
Food Truck serves delicious and simple street food under the fiercest roller coaster in the Nordic countries!
Food Truck today: 12:00–18:00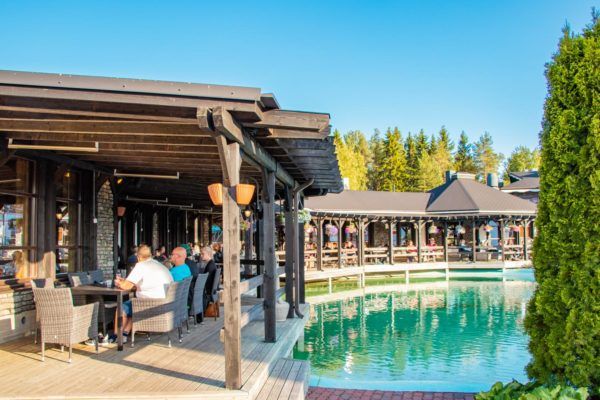 Crocodile Pool Terrace
A comfortable terrace restaurant in front of a magnificent fountain! Enjoy the summer evening, refreshing beverages and Park Hotel Härmä's excellent food offering.
Crocodile Pool today: 16:00–00:00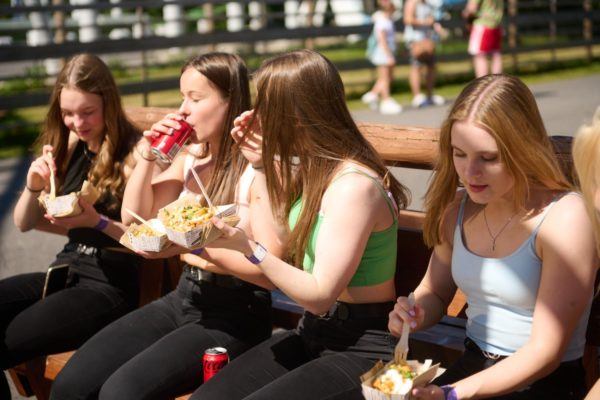 Food Stalls
Sometimes simple is beautiful. Whether you are starving or just want to have a small snack, you should visit PowerPark's selection of food stalls!