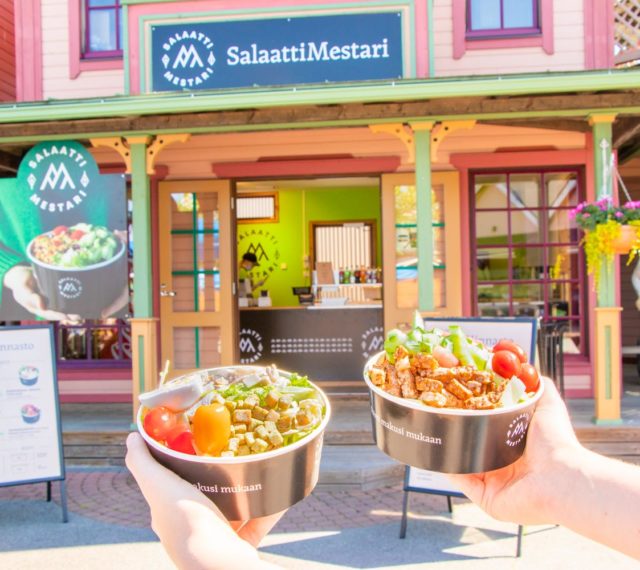 SalaattiMestari
If you are longing for fast, easy and delicious food but don't feel like a pizza or burger, SalaattiMestari is the fresh and filling choice for your hunger!
---
SalaattiMestari serves tasty and filling salad dishes. SalaattiMestari in the central square of the amusement park uses fresh ingredients to create a salad of your choice.
You can choose the healthy classic Caesar salad, delightful Greek salad or build your own fantasy salad by choosing your favourite ingredients and size. SalaattiMestari offers a refreshing break at the heart of the amusement park!
SalaattiMestari today: Closed