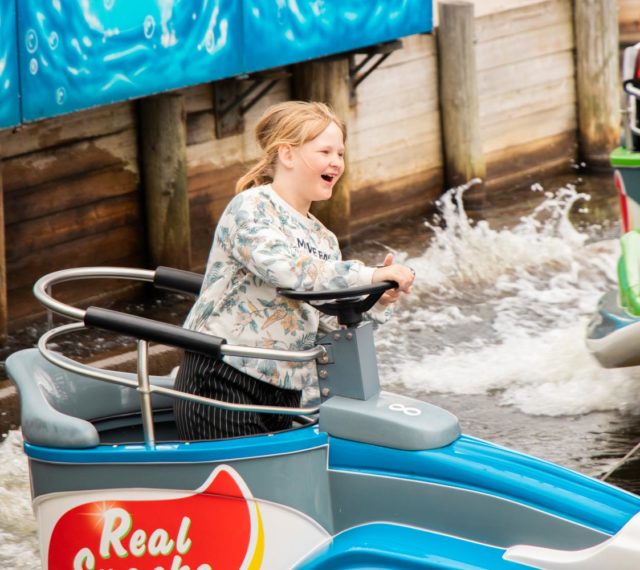 Real Snacks Jetski
Embark on a water jet ski adventure, let the water splash and the speed exhilarate!
---
This high-speed water ride for the whole family is wonderfully invigorating on hot summer days! The ride has 9 jet skis that rotate around a circular track and can be controlled in a sideways motion during the ride. Each Jet Ski holds two people, max. one adult + one child.
Height requirement: 130 cm, 110–130 cm children must be accompanied by an adult (+15 years).
All riders must have their own ticket or Funband. 1 child/adult.
Accessibility: There are high stairs both ways on the queue area bridge. You also need to climb into the Jet Ski where you remain standing during the ride.