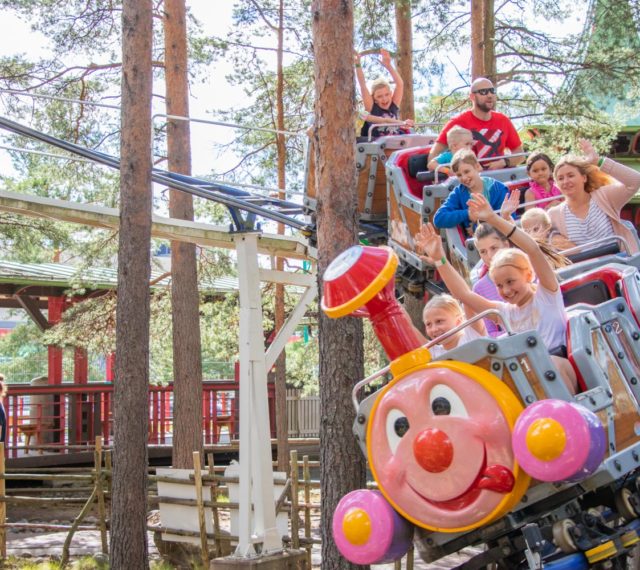 Mine Train
An exhilarating rollercoaster for the smaller kids!
---
The Mine Train is an exciting mine adventure for children in the middle of a jungle. This little rollercoaster has six cars so several families can get on the ride at the same time. The Mine Train is a favorite among many little thrill-seekers who don't yet have the courage or height to venture onto the wilder rollercoasters.
Height requirement: 110 cm, Children under 110 cm must be accompanied by an adult (+15 years).
1 child/adult.
Accessibility: There is a ramp at the exit and small, narrow stairs at the entrance. You need to climb onto the ride.
This is a CROC marked ride!
A guardian (15 years or older) can accompany a young child on the rides marked with the CROC emblem free of charge. The child must have a Funband or a single ticket. However, some rides for young children have height and weight restrictions that may prevent a guardian from accessing the ride.

Children under the age of 2 also have free admission to the amusement park and its rides, subject to ride-specific safety restrictions, if their guardian has a Funband or a single ticket.