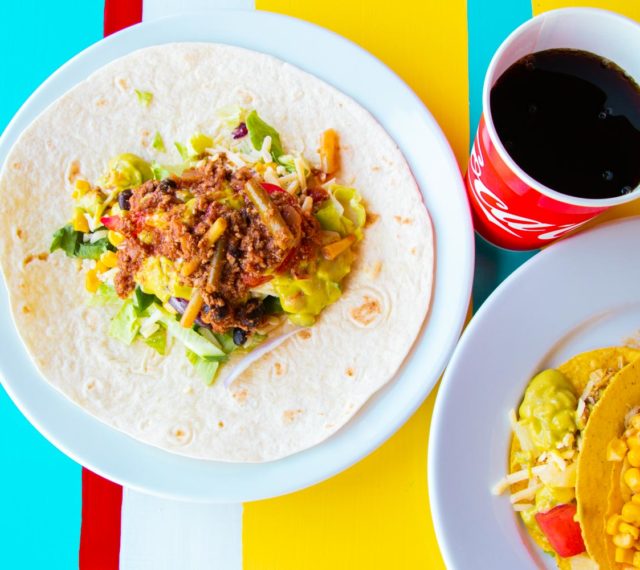 Poco Loco
Something different, fresh and delicious? Your restaurant is Poco Loco with its exquisite tortilla and taco buffet for the entire family!
---
This charming Mexican restaurant Poco Loco is located next to Junker and Kwai River, in a cosy environment by the bridge. Poco Loco became an instant hit when it launched, and it holds a special place in the amusement park enthusiasts' hearts. You can fill the soft tortilla or crunchy taco as you wish: classic chili con carne, tasty vegetables or scrumptious chicken filling provide endless variation and make your mouth water. You can create your own tortilla from the fresh salad buffet and extensive vegetable and sauce selection. The buffet has also delicacies and finger food for the small ones. Take your family to a fantastic culinary trip in Funland's Mexico!
Prices
Adults 15.90€.
Children under the age of 12, 10.00€.
Children aged 1–5, 1 €/year.