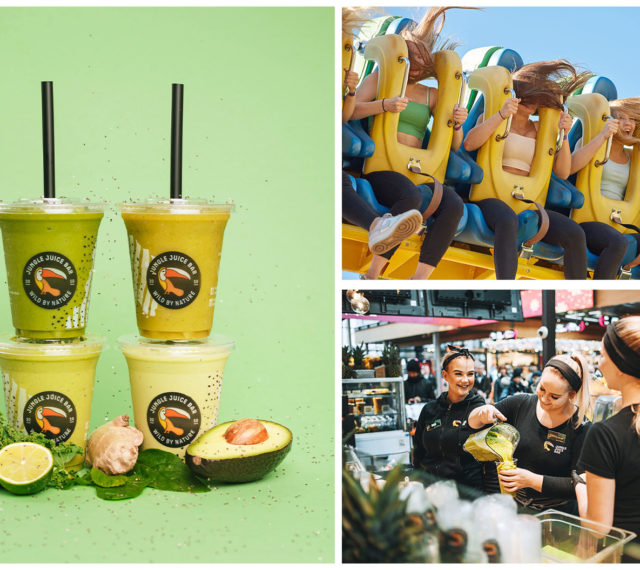 Jungle Juice Bar
Jungle Juice Bar arrived in PowerPark to refresh the hot summer days!
---
The Jungle Juice Bar chain, which was established in 2010, prepares healthy and tasty smoothies and juices from fresh vegetables, berries and greens. Jungle Juice Bar's high-quality, delicious and refreshing smoothies are a perfect choice for a summery amusement park day. The wide selection includes tasty fruit smoothies, green smoothies and protein smoothies, which will fill you with energy and refreshment in the middle of the amusing day.
All of Jungle Juice Bar's drinks are fully domestic and hand made. All juices used in the smoothies are pressed on site and all drinks are fresh and unpasteurised. No additives or added sugar is used in the products.
Jungle Juice Bar's energetic approach and spirit fit well with PowerPark's atmosphere, so it's great to have Jungle Juice Bar as part of PowerPark's offering of delicacies!