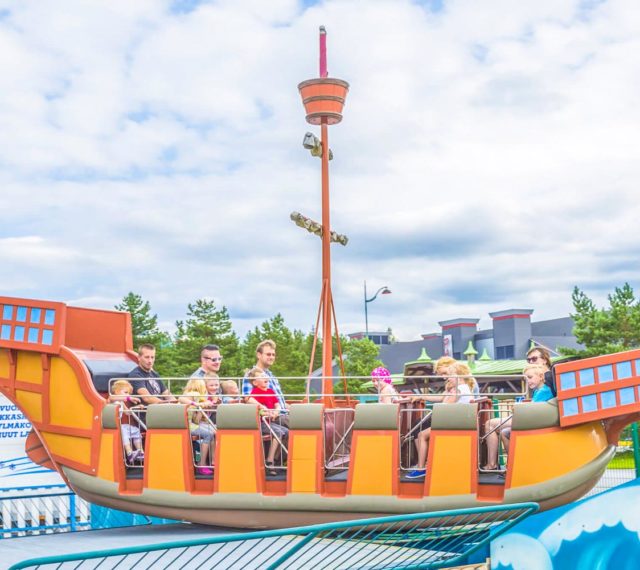 Galeon
Gather the whole family for a ride on an enchanting Viking ship! It might be a little over exciting for the little ones but, luckily, you can bring along the whole family!
---
The Galeon is similar to the classic Viking ship, which swings back and forth, but has the added thrill of rocking from side to side. This ride will definitely give the sensation of riding the waves and butterflies in the stomach. The Galeon is suitable for the whole family.
Height requirement: 120 cm, Children under 120 cm must be accompanied by an adult (+15 years).
All riders must have their own ticket or Funband. A maximum of 2 children/adult. The adult must sit between the children.
Accessibility: There are short stairs up to the platform. You need to climb onto the ride.