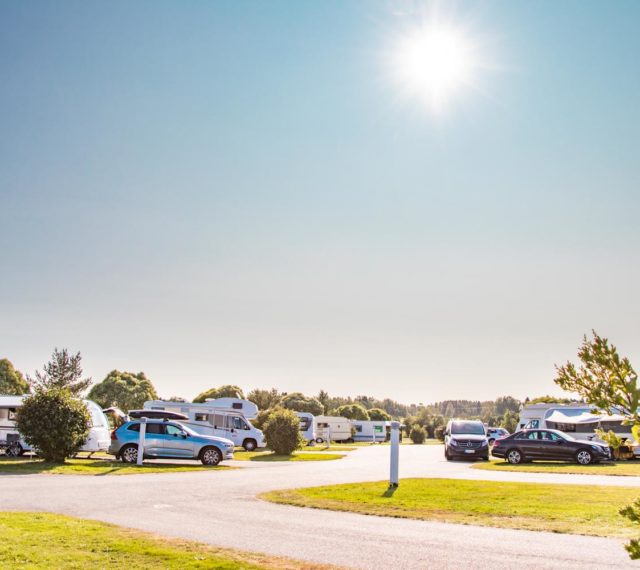 Camping Areas
The green and pleasant camping areas are ideal for summer visitors to enjoy themselves. Whether you come with your camper, caravan or tent, you are welcome to stay with us!
---
PowerPark has two attractive campsites, Rio Grande Camping right next to the amusement park and Green Field Camping about a kilometre from the amusement park. The camping areas have ample sites for caravans and motorhomes and offer high-quality and comprehensive facilities for campers, including quality kitchens, bathrooms and showers, on-site saunas and car washing facilities. The Rio Grande also has a huge outdoor swimming pool for campers. Tent pitches can be found in the tranquil Green Field Camping.
Read more about PowerPark's cosy camping areas below!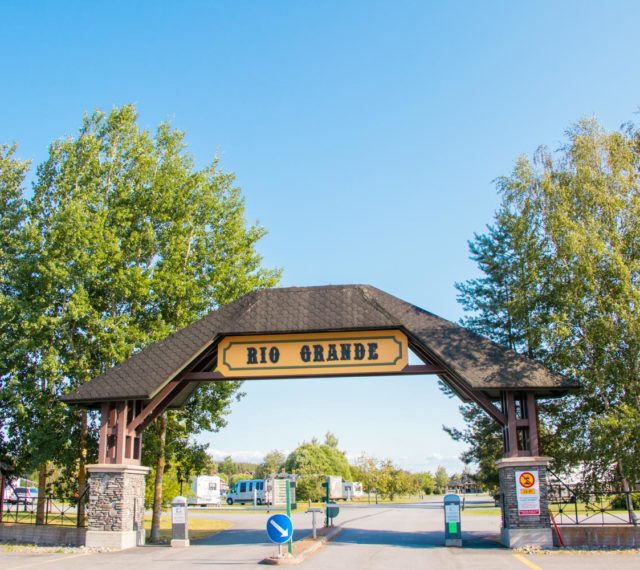 Rio Grande Camping
The lush and picturesque Rio Grande Camping is every caravanner's dream! Sleep in peaceful surroundings, head for a morning swim in the pool and grab a great hotel breakfast – you're ready for a fun day!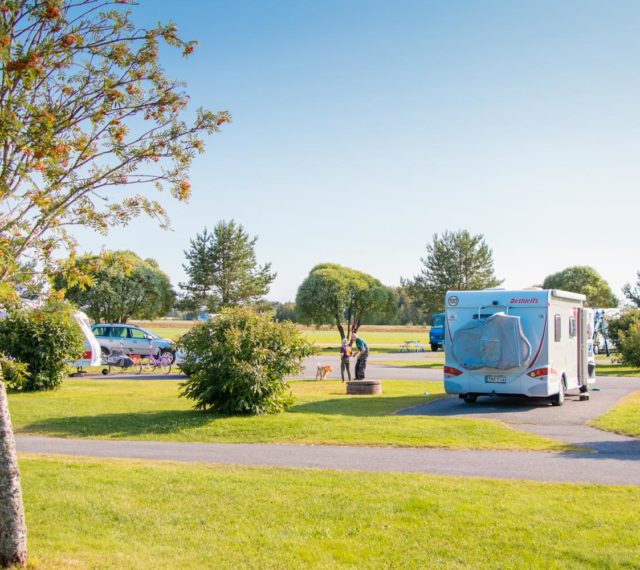 Green Field Camping
The cosy and spacious Green Field Camping caters for motorhome and campervan travellers alike. In the middle of a rural idyll, you can enjoy a relaxing camping life and have a lot of fun!
Secure your stay – book in advance
During the high season, we recommend you book your accommodation in advance. You can book easily in our online shop. To book your accommodation through our sales service, you will need a valid credit card number and expiry date. We recommend booking your accommodation online, where you pay directly to the online shop. By booking your accommodation online, you will always get the best price. Please note that it is no longer possible to book accommodation for the same day online, but you can do that via the sales service.