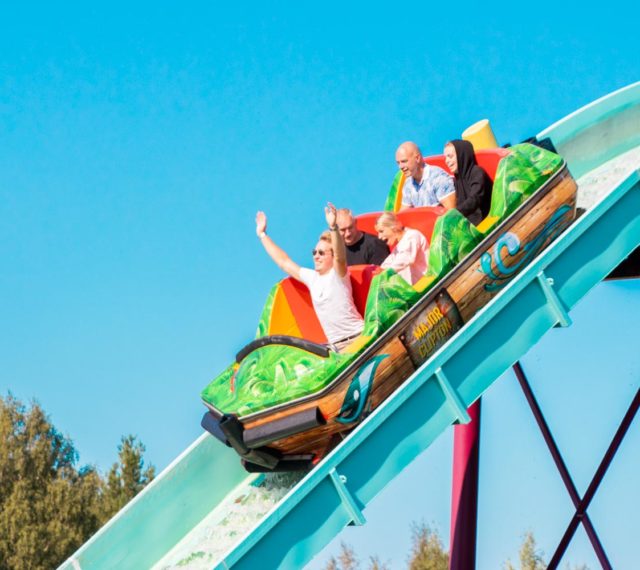 Kwai River
An exciting and refreshing water adventure on a hot summer day is high on the list of every adventurer!
---
The Kwai River is a thrilling 400-metre water rollercoaster that made its debut at Powerpark in 2013. You won't leave this ride dry! It provides both leisurely cruising in the lanscapes of the classic movie The Bridge on the River Kwai and a thrilling 14 metre drop at the end. The Kwai River has 9 boats, each seating 6 passengers at a time.
Height requirement: 140 cm, children between 120–140 cm must be accompanied by an adult (+15 years).
All riders must have their own ticket or Funband. 1 child/adult.
Accessibility: There are wheelchair accessible ramps at the entrance and exit. You need to climb into the boat.
The ride is not recommended for people with cardiovascular or musculoskeletal disorders, back problems, high blood pressure or if you are pregnant.