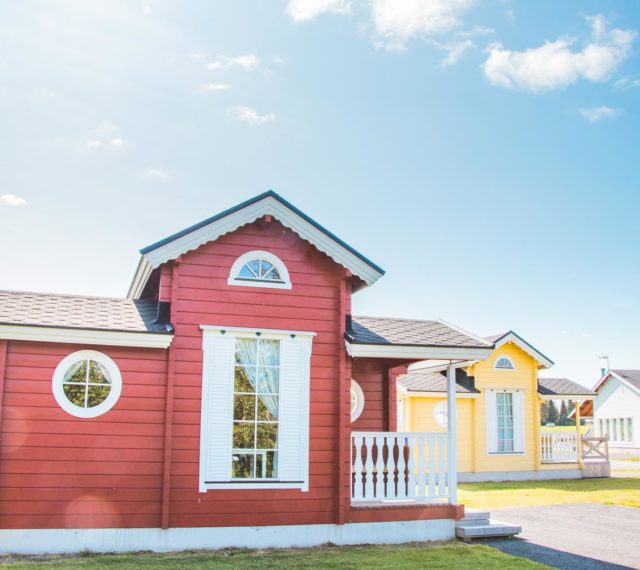 Green Field Cottages
Cosy and compact cottages for four in an idyllic and spacious camping area!
---
The charming and brightly coloured Green Field cottages are located about 1.5 km from PowerPark amusement park in the peaceful Green Field camping area. The cosy cottages sleep four people, with one of the beds in a loft. The cottages have electricity, lighting, a fridge and an air-source heat pump.
Kitchen and washroom facilities are located in the adjacent campsite service building and are available daily from 6 a.m. to 11 p.m. The saunas in the service building are heated in the evenings from 6-9 p.m. Washrooms are also located in the service building and are available 24 hours a day. There is no TV or toilet in the cottages.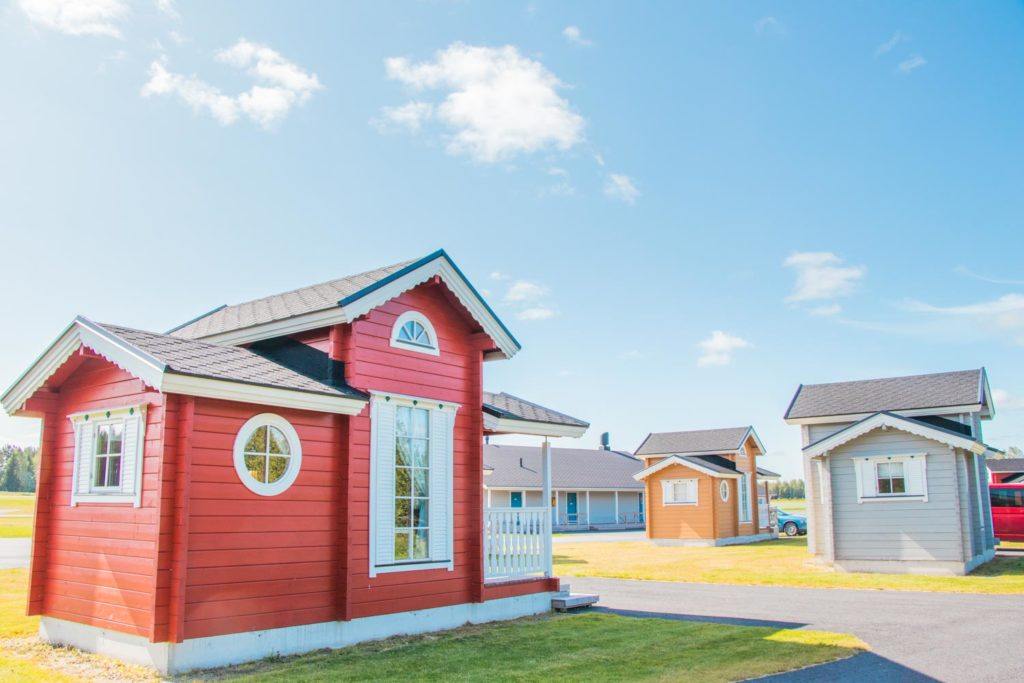 Check-in to PowerPark accommodation
The hotel rooms and cabins are at your disposal from 3 p.m. on the day of arrival and need to be vacated no later than 12 noon on the day of departure. The check-in for the rooms, apartments and cabins can be done in the reception of Park Hotel Härmä (address: Puistotie 3, Alahärmä/Kauhava).