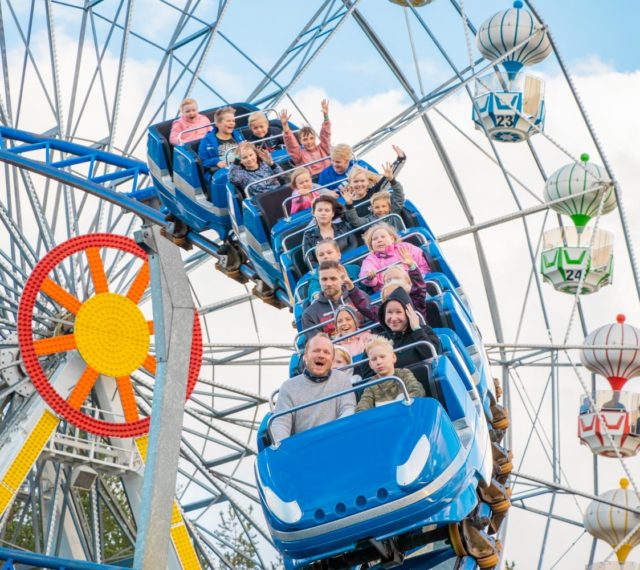 Joyride
Get on the ride and enjoy the speed of the rollercoaster.
---
The Joyride is PowerPark's first rollercoaster and sure to be a favorite among many visitors. This 24-seat ride was introduced in 2002 and still continues to delight adventurers. Reaching a height of 20 metres, this comfortable but truly fast ride with its twists and turns ensures thrills, tingles and dizzy sensations in the pit of your stomach. The rollercoaster is suitable for the whole family! 
Height requirement: 120 cm.
Accessibility: There are high stairs at the entrance and exit. You need to climb onto the ride.
The ride is not recommended for people with cardiovascular or musculoskeletal disorders, back problems, high blood pressure or if you are pregnant.