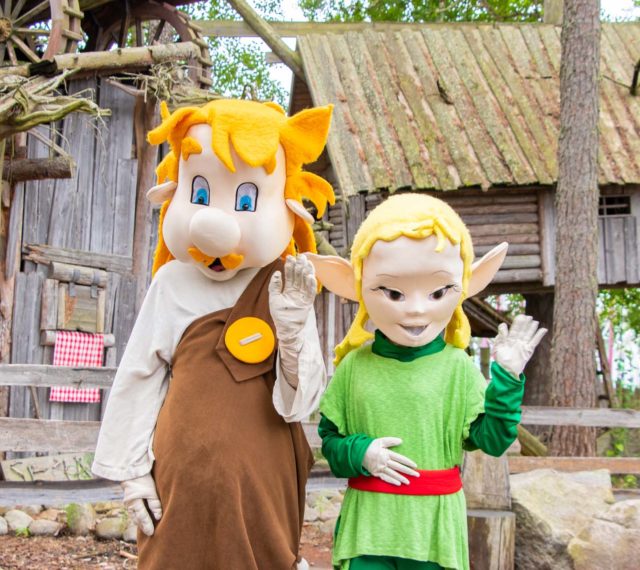 Troll Village
Meet the adorable troll Rölli and his friends, be amazed by the atmosphere of a fairytale village and have an adventure with the trolls and pixies.
---
A place for the little ones in the family, where everyone can be part of a real fairy tale and escape the hustle and bustle of the amusement park for a while. The Troll Village is located behind the Thunderbird wooden roller coaster, in the heart of the forest.
In the Troll Village, a river flows through the forest, a spinning propeller whirs on the top of a thatched roof and a catapult is ready for action on the peak of a thatched roof, while the trolls greet passers-by from their dwellings.
Come and meet the trolls up close, shake hands, and take a peek into a troll's home! Rölli, Milli the Pixie and the other villagers are available to the public daily, on the hour, and every half hour. Your little ones will get to adventure through the village helping in fascinating tasks with the trolls. (PowerPark reserves the right to make changes in the schedule.)
The movie "The Troll and the Golden Key" was made on location in Imagine Nation Troll Village. The troll village, Imagine Nation, is based on the popular children's animated movie "The Heart of the Troll." Imagine Nation has been designed in cooperation with Matila & Röhr Productions.