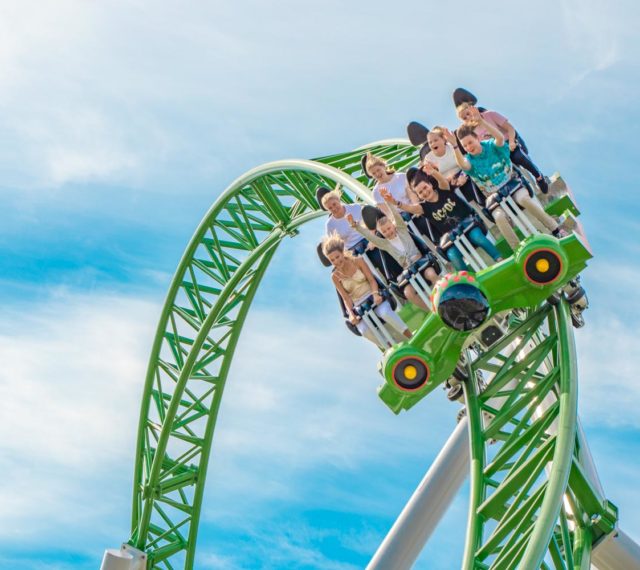 Pitts Special
Pitts Special's wild rises, downhills and dizzying loops promise a mind-blowing experience for every thrill-seeker!
---
Pitts Special, the new rollercoaster from 2020, starts with a slow but wild vertical rise up to a height of 43.5 meters. Then, from the top of the tower, the 8-seat car plunges towards the ground at an 85-degree angle while the speed immediately accelerates to 100 kilometers per hour.
After the downhill, the car continues its way up from the ground level again making the first rousing loops while the wagon also revolves around its axle. After the start, the track will take passengers across the road leading to PowerPark over to the karting track's side, where more loops are to come.
In total, the rollercoaster is 693 metres long, and each metre provides an unforgettable experience for the adventurers. At maximum, riders are subjected to 4.5G forces.
Height requirement: 130 cm and over 10 years of age. 8–10-year-olds must be accompanied by an adult (+15 years) who is over 130 cm.
All riders must have their own ticket or Funband.
Accessibility: There is a ramp at the queue area and stairs by the exit. You need to climb onto the ride.
Not recommended for people with cardiovascular or musculoskeletal disorders, back problems, high blood pressure or if you are pregnant.