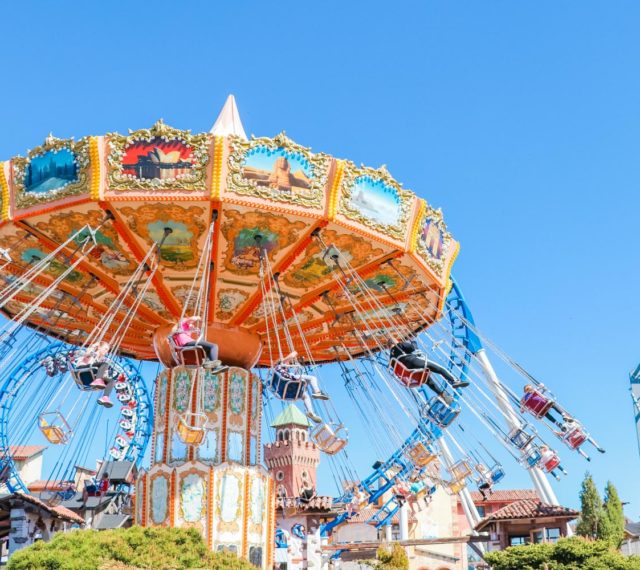 La Paloma
La Paloma provides nostalgic amusement park atmosphere and an elegant, smooth ride that is suitable for almost everyone.
---
The chain carousel is one of the most legendary rides throughout amusement park history. Located at the centre of the amusement park, the high and classy La Paloma is a cheery and colourful sight.
Its telescope-like mechanism lifts riders up to 9 metres of height while swinging them around in circles.
Height requirement: 120 cm.
Accessibility: A wheelchair can be driven right up to the ride but it may take a little climbing to get on the swing.