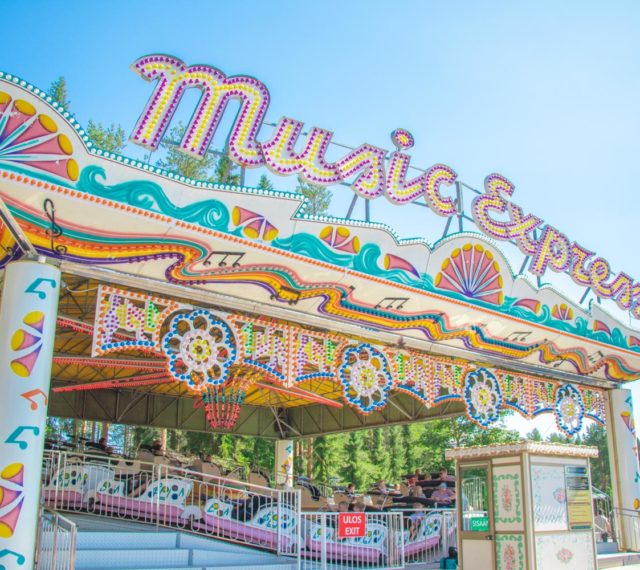 Music Express
Forwards and backwards spinning coupled with hit music. This classic ride will make you delightfully dizzy!
---
The Music Express is an amusement park classic with 24 cars and 48 seats. It has a high-speed spinning and undulating trajectory, creating a nice tickling sensation in the pit of the stomach.
The train-like cars move forwards and backwards. The Music Express is one of PowerPark's most popular rides because it is suitable for nearly all ages. And besides the speed, you also enjoy the catchy, upbeat hit songs playing during the ride!
Due to centrifugal force, we recommend that the heaviest rider sits at the outer edge of the car, because the ride moves so fast that centrifugal force will inevitably push the riders to the outer edge of the car.
Height requirement: 120 cm.
Accessibility: There are short stairs up to the platform. You need to climb into the ride cars.
The ride is not recommended for people with cardiovascular or musculoskeletal disorders, back problems, high blood pressure or if you are pregnant.