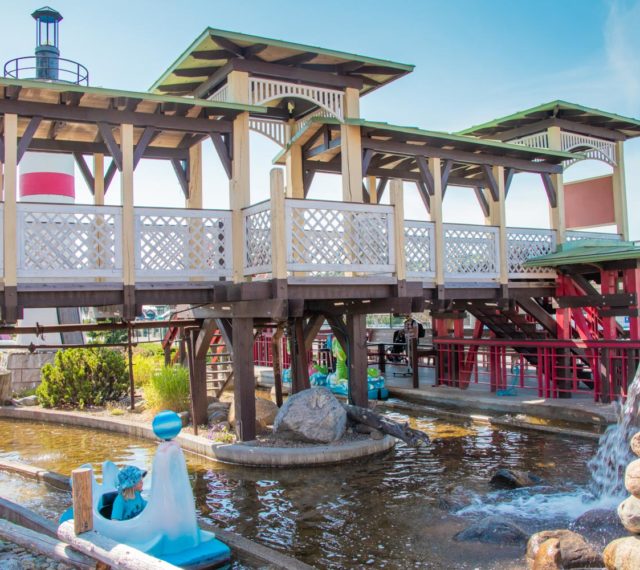 Mill River
A joyous water adventure for the kids – will you hop on board a crocodile, dolphin, or perhaps a seal?
---
Mill River is a favorite among children. It is an enchanting water adventure that takes you along a canal, over a bridge and into a tunnel from under a waterfall on varying small boats that seat 2. The fun water ride provides just the right amount of excitement for the little ones in the family.
Height limit: Maximum height: 130 cm. 80 kg / boat.
A maximum of 2 children/boat.
Accessibility: There is a ramp on the other side of the platform area. You need to climb into the boat.
This is a CROC marked ride!
A guardian (15 years or older) can accompany a young child on the rides marked with the CROC emblem free of charge. The child must have a Funband or a single ticket. However, some rides for young children have height and weight restrictions that may prevent a guardian from accessing the ride.

Children under the age of 2 also have free admission to the amusement park and its rides, subject to ride-specific safety restrictions, if their guardian has a Funband or a single ticket.