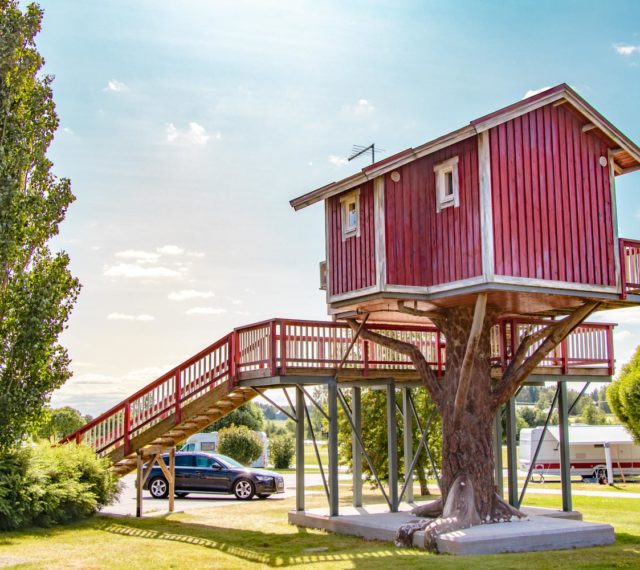 Cottages
Would you like to stay in a wooden cabin, a wagon in a western style or perhaps in a luxurious larger villa? Let your imagination run wild and make the most of an unforgettable holiday by booking an enjoyable cottage accommodation!
---
From small cottages for a few people to larger villas, PowerPark has cottages to suit all tastes! In the cottages, you can enjoy your holiday with us in peace and quiet with your family or group of friends. The cottages are located in the lush and peaceful camping areas of PowerPark, where you can get the best out of your holiday! Most of the cottages are well equipped with all amenities, but there are also options for those who prefer a simpler cottage life.
Check out our versatile cottage options below!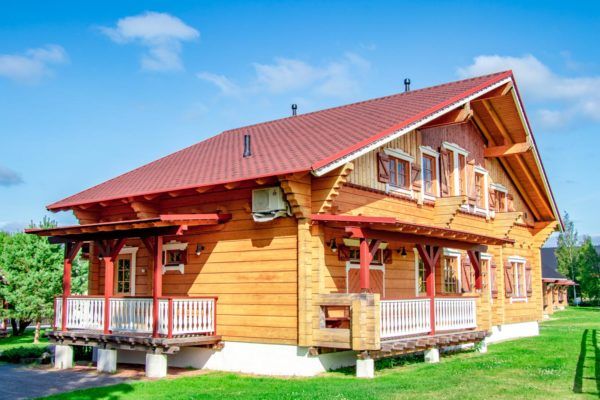 Casa Rosina
Experience the alpine atmosphere in a luxurious villa. This PowerPark crown jewel will charm its guests!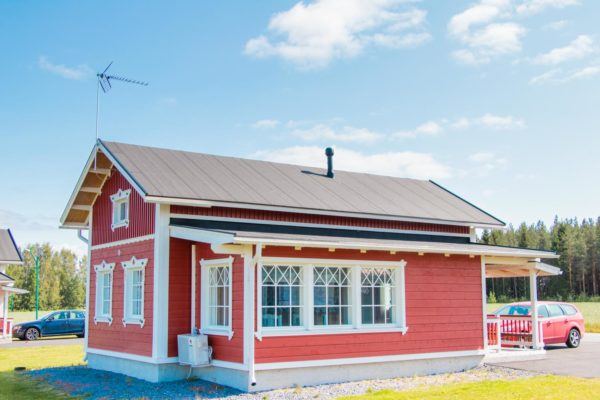 Farmer
Cosy, spacious and stylish accommodation for four people in a peaceful countryside setting!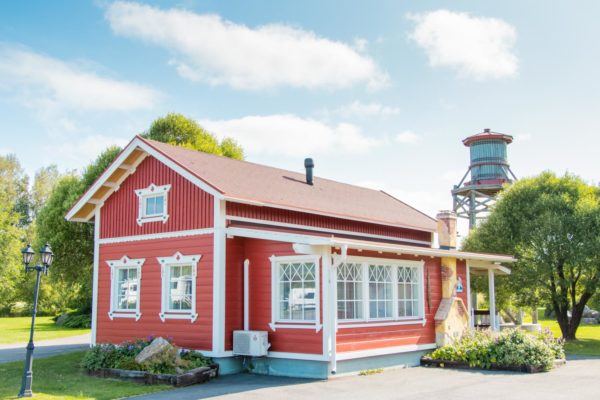 Fisherman
An archipelago atmosphere for four people in a lovely and well-equipped fisherman's cottage!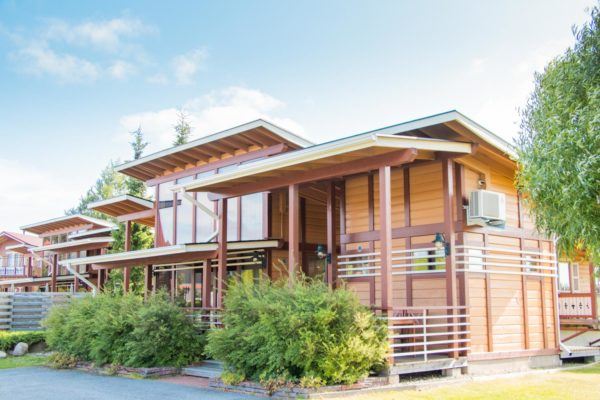 Future
More modern living and holidaying in stylish Future cottages!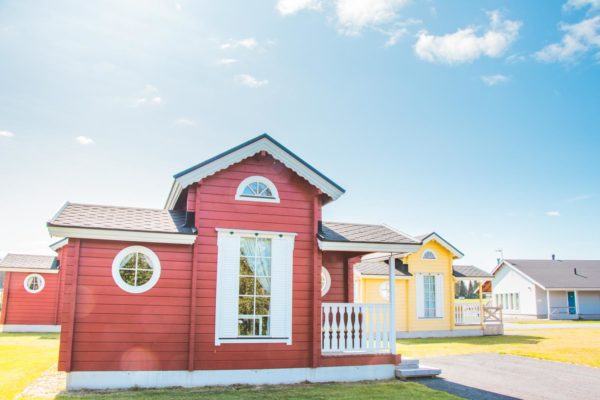 Green Field
Cosy and compact cottages for four in an idyllic and spacious camping area!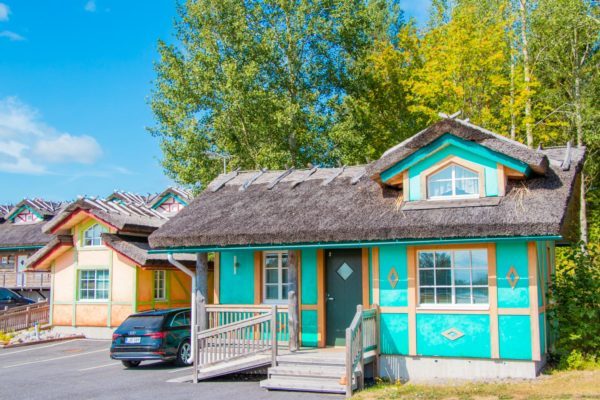 Little Sisters
Real country romance for four people in the middle of the lakeside countryside just a stone's throw from services!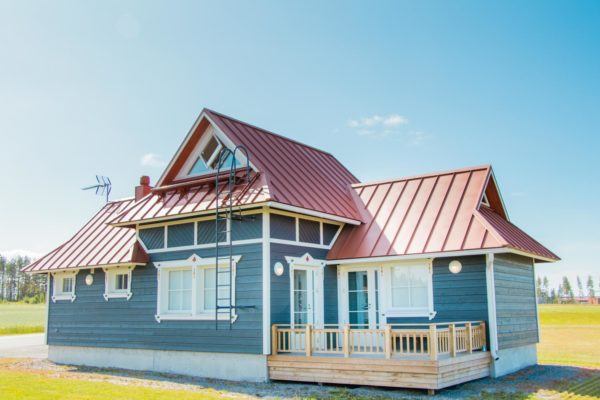 Mountain
Cosy and spacious cottage accommodation for five people in a peaceful countryside setting!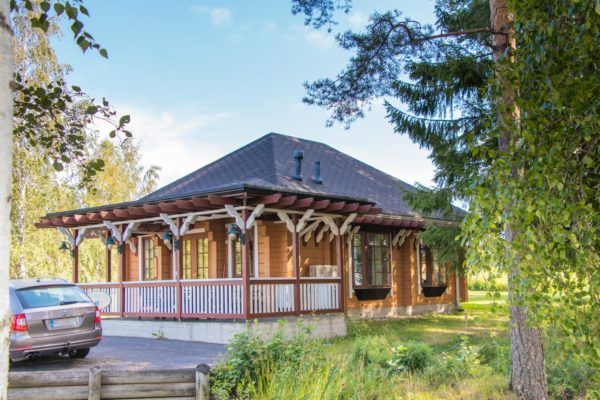 Silverstone
For privacy and atmospheric cottage life, choose one of the traditional Silverstone cottages, equipped with all the comforts!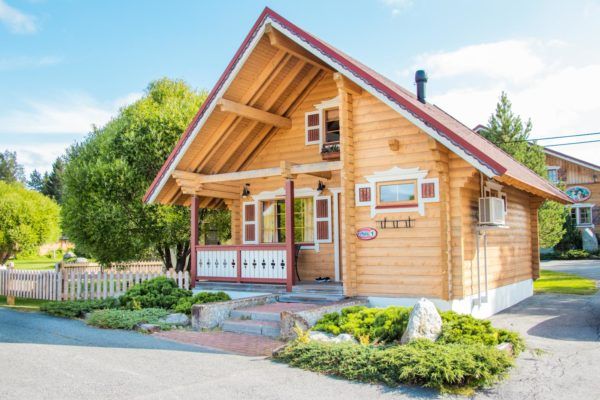 Tirol
Austrian Alpine atmosphere brought to Finland – only the Alps are missing!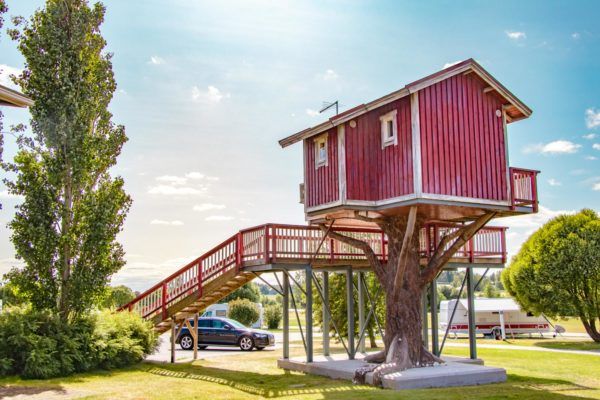 Treehouse
Sleep like a bird in a tree on a summer's night – this most personal and fascinating accommodation option in PowerPark will delight those staying in the tree's sturdy branches!
Wagons
Spend a night in the Wild West, in a cosy and personal old-time wagon, enjoying a good night's sleep!
Secure your stay – book in advance
During the high season, we recommend you book your accommodation in advance. You can book easily in our online shop. To book your accommodation through our sales service, you will need a valid credit card number and expiry date. We recommend booking your accommodation online, where you pay directly to the online shop. By booking your accommodation online, you will always get the best price. Please note that it is no longer possible to book accommodation for the same day online, but you can do that via the sales service. 
Pets
You can take your pets with you to the following types of accommodation: Future cabins, Silverstone cabins without sauna, some of the cabins in the Green Field area and some of the rooms in the apartment hotel San Marino. Pets are not allowed in hotel rooms, however. Pets must always be mentioned when booking accommodation. A pet fee of 15 € is charged.