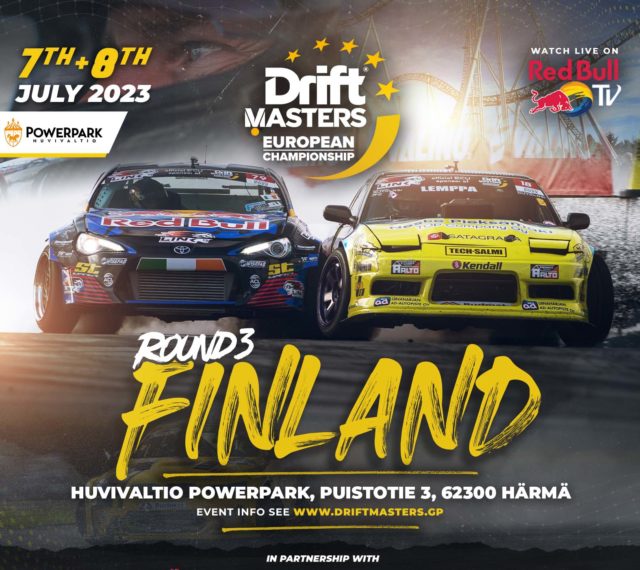 DMEC Finland Round 3
The world's toughest drifting series will arrive at PowerPark Mika Salo Circuit on July 7-8.
---
Highlight of the summer and long wait will be rewarded on 7.-8.7. when the world top drivers will face each others in PowerPark on Drift Masters European Championship round 3 event.
Amazing atmosphere created for the past events by Finnish fans can be seen now differently when DMEC hits to the Härmä, real Finland. Track is located right next to the largest amusement park of country. Qualifications on 7th July, tandem battles 8th July.
Event map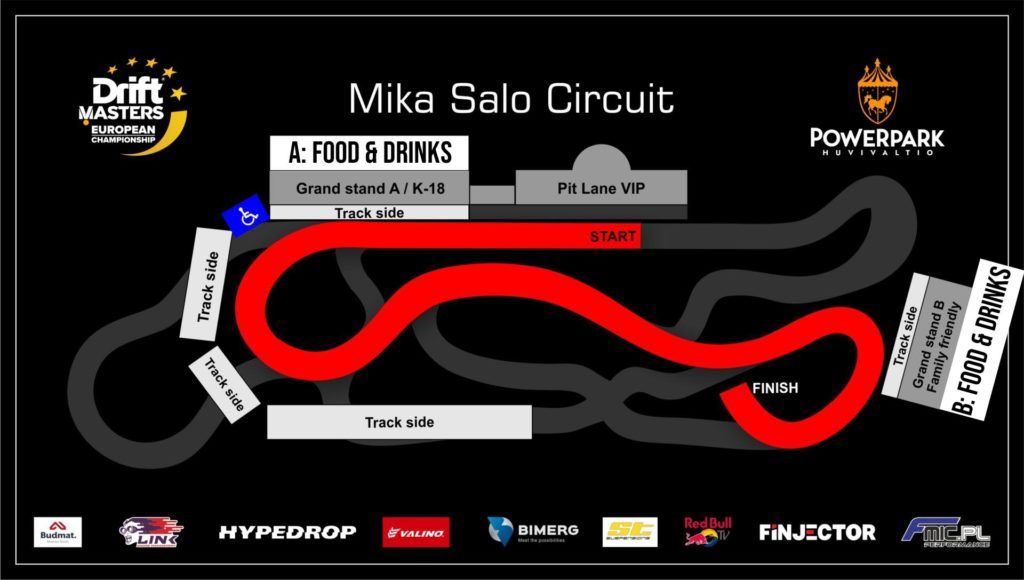 RaviCamping 6.-9.7.2023
Ravicamping is a temporary camping area on PowerPark's horse racetrack during the Drift Masters European Championship.
At the RaviCamping area you can lodge in your own caravan or motorhome. A majority of the caravan spaces are on asphalt. Spaces with electricity are offered at 64€ a night and places without electricity are available at 45€ a night. The maximum number of guests per space is 6 people. Please note that the area may be quite noisy during the event, and thus we do not recommend this area for families with children. Please informs us in the additional information space in case your vehicle is exceptionally long (for example a bus).
A delicious breakfast is offered at the racetrack's Kurvikievari restaurant every day from 7:00-10:30 (until 12:00 on Sundays) for 9.90€. PowerPark's horse racetrack is located near the amusement park, roughly 1 km from the Road House shopping center. At the Road House shopping center you can find K-Market, Alko, a restaurant, a café, a clothing store and a Neste petrol station.
Each camping day ends at 12pm, which is the time for check-out. The minimum length of stay is 2 nights. Check-in for the Ravicamping area takes place at the racetracks main gate's INFO station (address: Päätie 65, 62300 Härmä). From the area you can find WCs and showers which are available 24 hours a day. A breathalyzer is also available for a fee during breakfast.