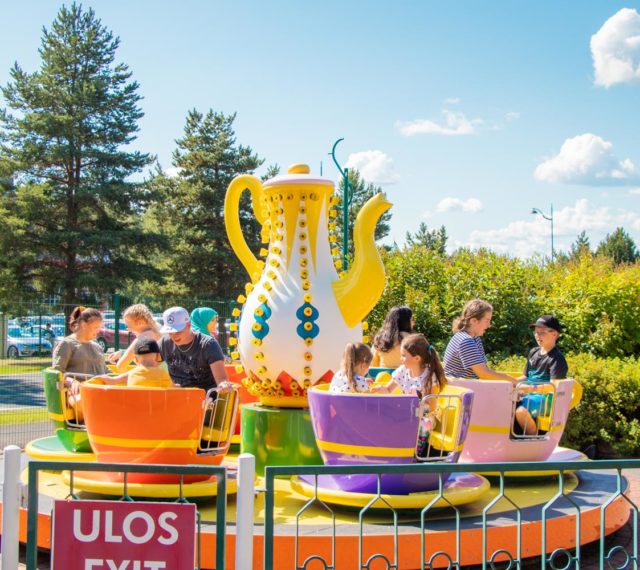 Mini Tea Cup
These whirling, swirling teacups will entertain young and old visitors alike!
---
The traditional tea cup carousel is a ride designed for little children that rotates like a carousel. And if that whirling isn't enough, each teacup can be spun independently. You can spin the teacup yourself at the speed and in the direction you want. This ride might make you giddy!
This ride is suitable for the whole family!
This is a CROC marked ride!
A guardian (15 years or older) can accompany a young child on the rides marked with the CROC emblem free of charge. The child must have a Funband or a single ticket. However, some rides for young children have height and weight restrictions that may prevent a guardian from accessing the ride.

Children under the age of 2 also have free admission to the amusement park and its rides, subject to ride-specific safety restrictions, if their guardian has a Funband or a single ticket.