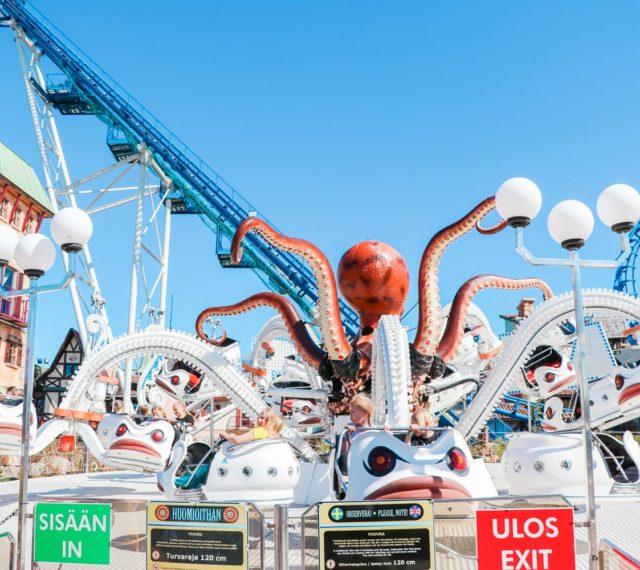 Piovra
This Octopus ride will spin you up and down and around!
---
The Piovra is a classic, 8-armed, 40-seat octopus ride that has been popular year after year. It's high-speed, undulating, spinning ride gives riders a fluttery sensation in the pit of their stomachs. Piovra provides a pleasant and suitable ride for nearly everyone.
Height requirement: 120 cm.
Accessibility: There are 2 steps to the platform. You need to climb onto the ride. Some cars are very close to the ground while others require more climbing.