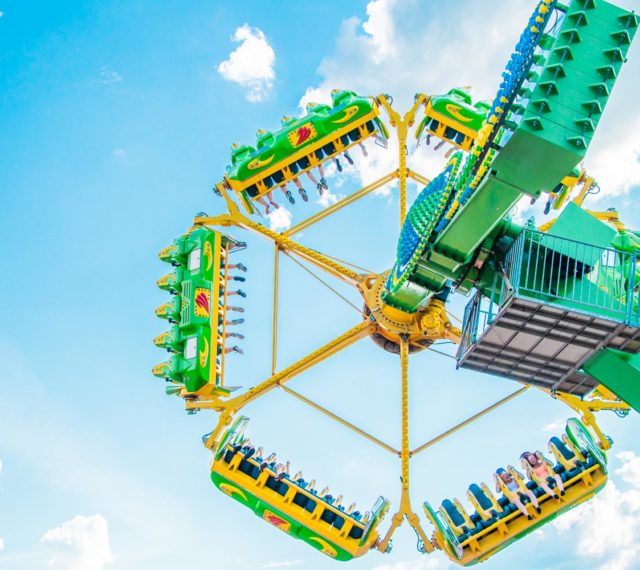 Pegasus
The breathtakingly exciting Pegasus is perfect for those seeking an adrenaline rush and butterflies in their stomach, but it is not recommended for people with a sensitive stomach.
---
This rotating disk spins 12 times per minute providing thrill-seekers an unforgettable high-speed ride. There is room for up to 30 riders at a time. Riders are seated in six cars, initially facing outward with their feet dangling. During the ride, each section of riders rotates freely, which makes each ride feel like a unique experience.
The Pegasus is sure to make you dizzy! Which way is the ground and which the sky?
Height requirement: 140–195 cm.
Accessibility: A wheelchair can be taken right up to the ride. You need to climb on the ride.
Not recommended for people with cardiovascular or musculoskeletal disorders, back problems, high blood pressure or if you are pregnant.