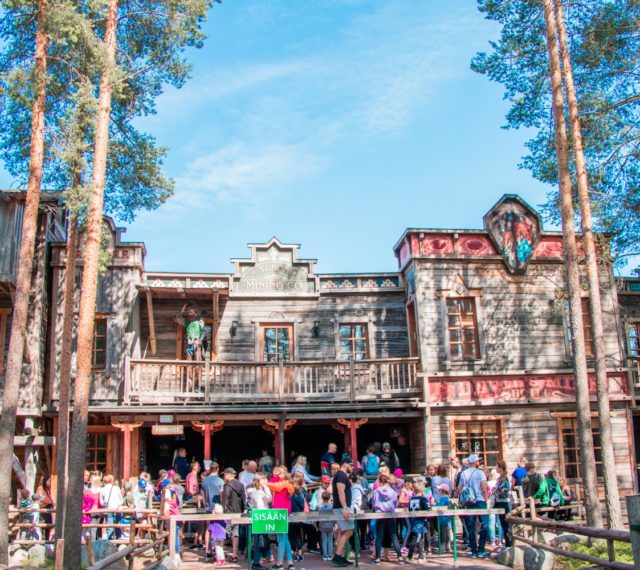 Devil's Mine Hotel
Do you dare enter a mine dominated by monsters and other odd creatures? Grab your friends, take over the mine, and find out which of you has the best aim!
---
Unique to PowerPark, this interactive ghost train provides spine-tingling excitement for all who dare to ride the rails. Can each experience be different? YES IT CAN. You won't find this kind of ride elsewhere!
The Devil's Mine Hotel is a chilling adventure from the wild west hotel to the gold mine that lasts approximately 3 minutes. Each rail car seats four passengers who are provided with their own pistols and score calculators. There are many shady characters and moving targets to shoot along the way. May the best marksman win!
Height requirement: 120 cm, Children under 120 cm must be accompanied by an adult (+15 years).
All riders must have their own ticket or Funband. 1-3 children/ adult in the same rail car.
Accessibility: The ride has entrance and exit ramps. You need to climb into the ride.