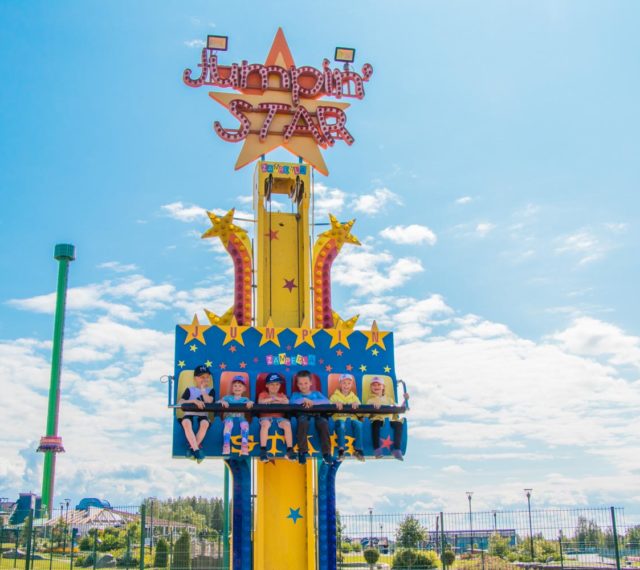 Jumpin' Star
The Jumpin' Star is a sure favourite among the small visitors!
---
It is a freefall ride for the little ones that seats 6 children at a time. An adult can accompany the child if the child can't go alone, or is afraid to go alone. The Jumpin' Star lifts the passengers quickly up and back down again at the same speed in a way that is sure to tickle the stomach. The Jumpin' Star provides a fun, hopping, bouncing ride.
Height requirement: 100cm.
Accessibility: There is a low threshold when climbing on board the ride.
This is a CROC marked ride!
A guardian (15 years or older) can accompany a young child on the rides marked with the CROC emblem free of charge. The child must have a Funband or a single ticket. However, some rides for young children have height and weight restrictions that may prevent a guardian from accessing the ride.

Children under the age of 2 also have free admission to the amusement park and its rides, subject to ride-specific safety restrictions, if their guardian has a Funband or a single ticket.