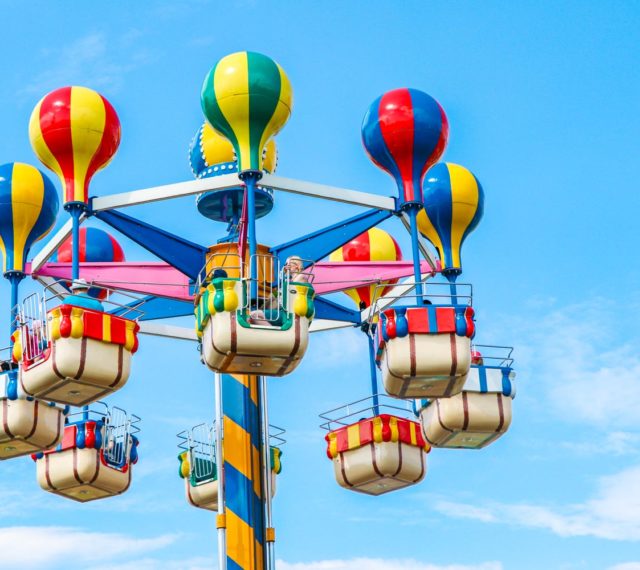 Balloon Tower
A delightful hot air balloon ride for the little ones in the family!
---
The Balloon Tower offers a spectacular view of the Amusement Park. Its hot-air-balloon-like gondolas rise and rotate high above the Park enticing passengers of all ages. The balloon tower consists of a pole that lifts eight hot air balloons shaped gondolas up into the sky to 12 metres. You can control the spinning of the balloon yourself.
Height requirement: 110 cm, Children under 110 cm must be accompanied by an adult (+15 years).
All riders must have their own ticket or Funband. 1 adult/car is enough.
Accessibility: The ride has entrance and exit ramps. You need to climb into the gondolas.