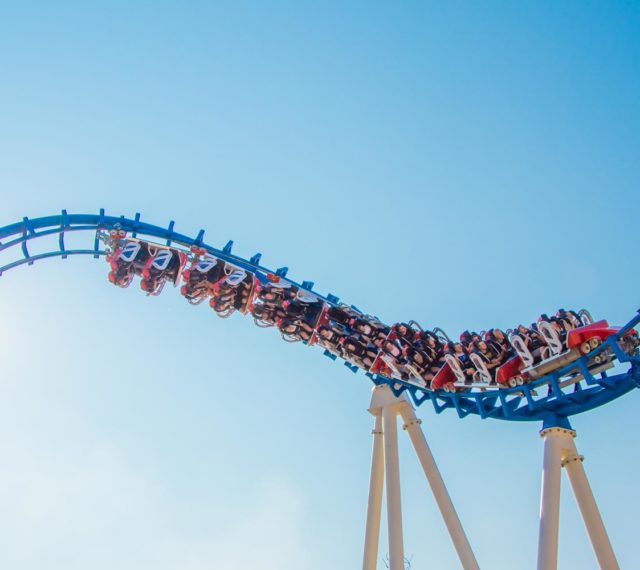 Cobra
Forwards, backwards, up and down, a flip and back up again – do you know where you are going? Despite its height, Cobra is by no means a panoramic ride!
---
Cobra is one of PowerPark's eight rollercoasters and has delighted visitors since 2005. And like its namesake, the track worms and wriggles along like a snake. The Cobra is the only rollercoaster in all of Scandinavia to do corkscrews and flips both forwards and backwards. The speed, twists and turns and corkscrew flips are extremely exciting travelling forwards, and needless to say, even more so going backwards! During the ride, there are also two drops that can be felt in the pit of your stomach, each more thrilling than the last.
If you enjoy thrilling, extreme whirls, Cobra is just the ride for you! Not recommended for people with a sensitive stomach!
Height requirement: 130–195 cm.
Accessibility: There are entrance and exit ramps by which you can access the ride. You need to climb into the ride.
The ride is not recommended for people with cardiovascular or musculoskeletal disorders, back problems, high blood pressure or if you are pregnant.