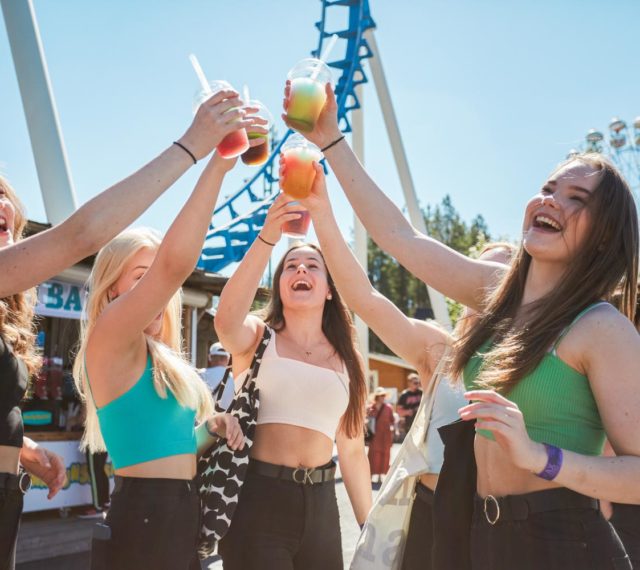 Delicacy Shops
What comes to your mind first when you think about amusement park delicacies? Naturally. . .candy floss, popcorn and huge bags of candies! In addition to them, you can enjoy refreshing Slush drinks and metrilaku ("metre liquorice"), among other things, in PowerPark.
---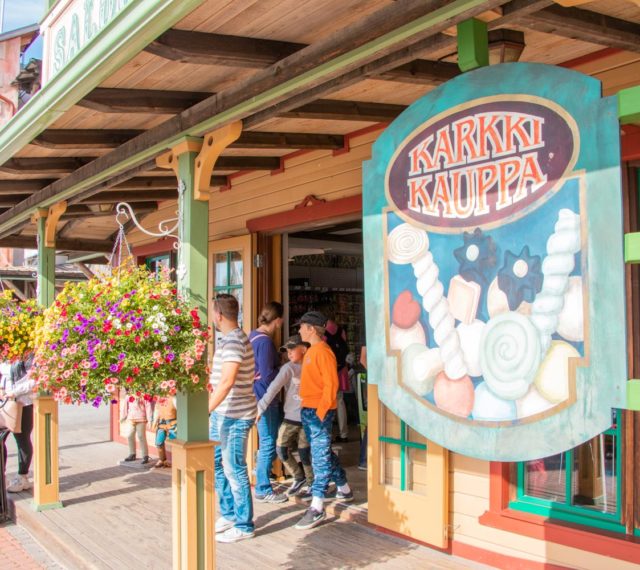 Candy Stores
PowerPark has two giant candy stores by the central square. They provide an endless selection of pick 'n' mix sweets and favourite candy collections with enough snacks to last the entire trip home!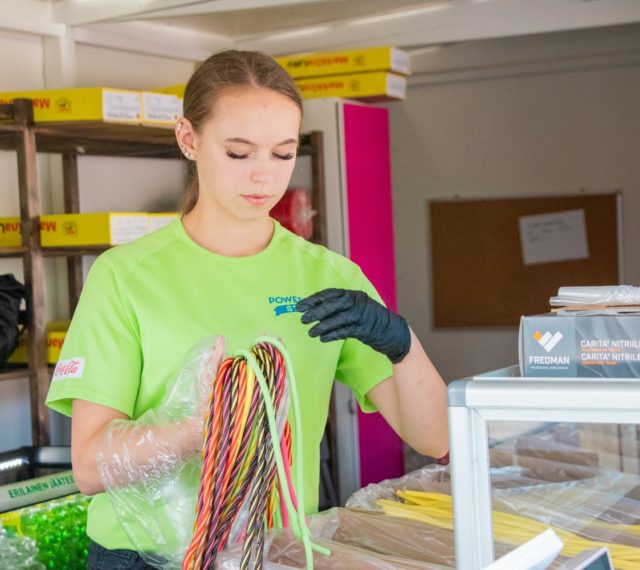 Metrilaku
The traditional bags of metrilaku ("metre liquorice") are an essential part of any summer trip, market event and funfair. In other words – PowerPark! The metrilaku kiosk has an endless selection of different liquorice flavours to choose from. The kiosk is located by the PowerPark entrance!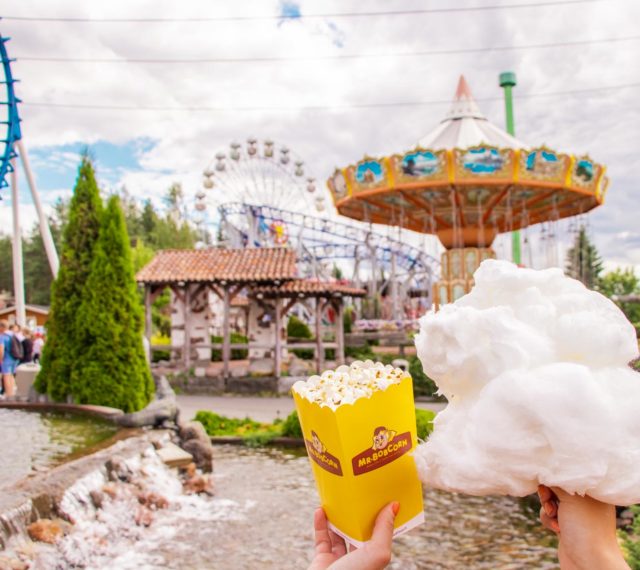 Popcorn, Candy Floss & Slush Drinks
By the central square, you can find the classic amusement park delicacies: popcorn and candy floss as well as refreshing Slush drinks of different flavours. This kiosk is hard to resist on a hot, busy summer day. Drop in – it's time to enjoy!