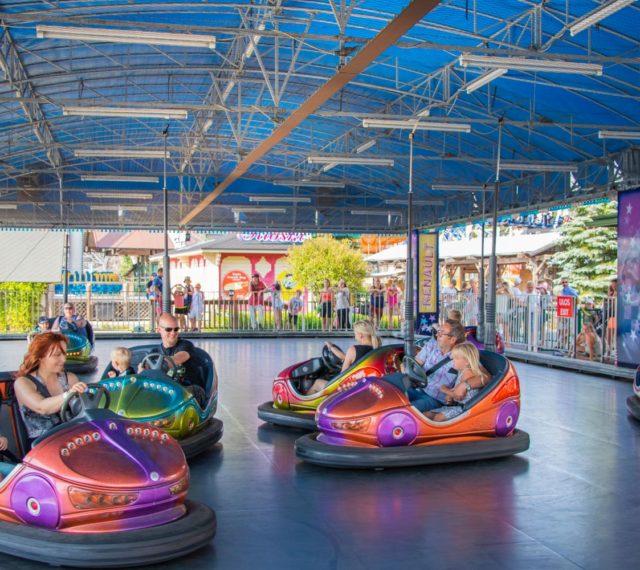 Bumper Cars
This amusement park classic always makes for a fun and exciting experience. Step into the driver's seat and whizz away!
---
The Bumper Cars are the big, classic "bumping track" suitable for adults and children alike. The cars are equipped with safety belts and can be driven by one or two people. A little harmless bumping and overtaking is permitted with the exception of causing intentional harm or damage.
Height requirement: 120 cm, Children between 100–120 cm must be accompanied by an adult (+15 years).
All riders must have their own ticket or Funband. 1 child/adult, the adult must sit in the driver's seat.
Accessibility: There is a ramp at the entrance and an elevated platform at the exit. The track is not wheelchair accessible.
The ride is not recommended for people with cardiovascular or musculoskeletal disorders, back problems, high blood pressure or if you are pregnant.