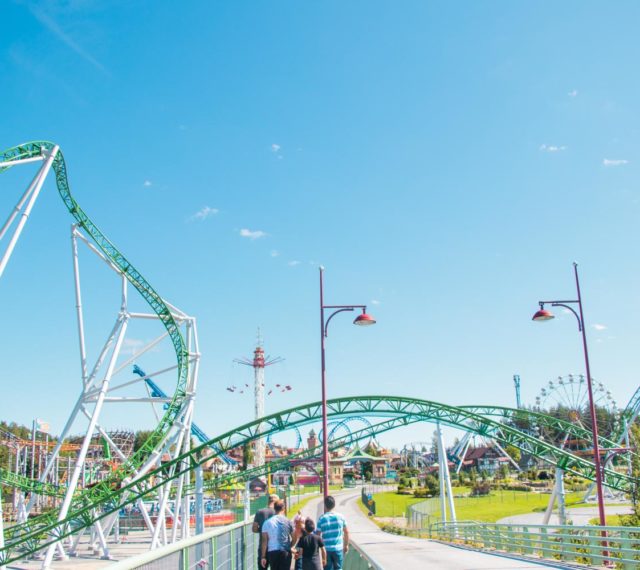 Arriving
How can I find my way to the legendary Funland PowerPark? With this page, you are sure to find your way to the number one summer vacation destination!
---
Funland PowerPark is located in the middle of Finland, surrounded by the national landscapes of Southern Ostrobothnia in Alahärmä, Kauhava. PowerPark can be conveniently reached by car or, in summer, by train from anywhere in Finland. Funland is about an hour's drive from Seinäjoki, Vaasa and Kokkola. You can arrive by train from Tampere in less than two hours and from Oulu and Helsinki in about three. Even from Turku and Lapland, the journey takes only about four hours by train. We arrange a free bus transportation directly to the gates of the amusement park from Härmä railway station. Starting your PowerPark experience has never been easier! See the distance map below for the most convenient transport connection for you, or see directions on Google Maps!
Funland PowerPark postal address
Option 1
Puistotie 3, 62300 Härmä
Option 2
Jorma Lillbackantie 1, 62300 Härmä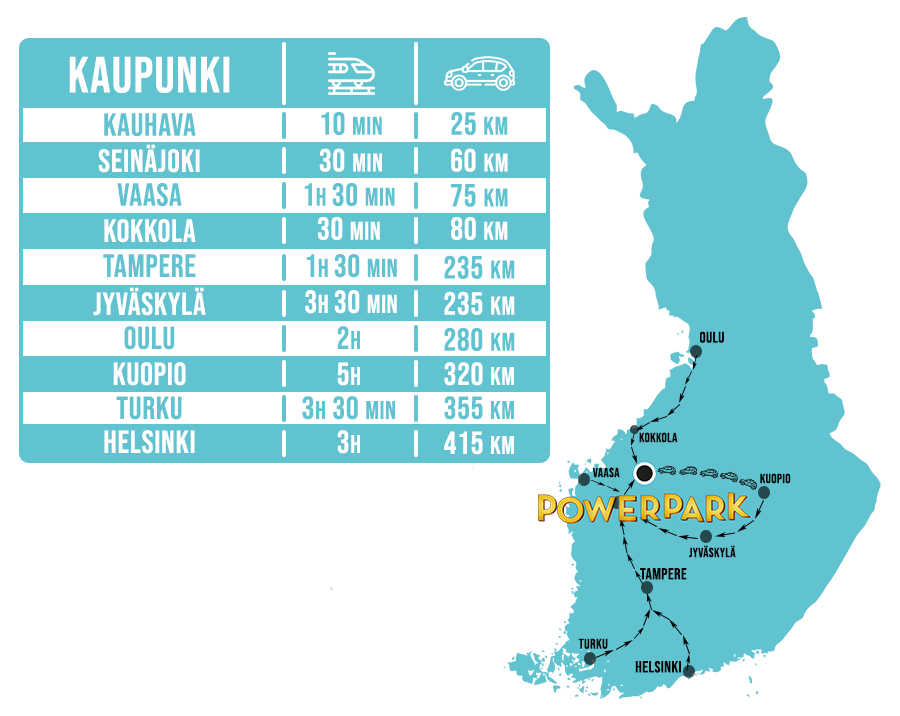 PowerPark has lots of free parking space
If you want to travel by car and perhaps experience other amazing domestic resorts on your trip, we have plenty of free parking available just a minute's walk from the amusement park. Free parking spaces can be found in a large lawn area when exiting Valtatie 19 just before the amusement park.
Parking next to the Palace Arena and the A stand of the Outdoor Karting Centre are paid parking areas. In these areas, you can conveniently pay for parking with the EasyPark app. Disabled parking is free everywhere.
Separate parking spaces are reserved for buses, camper vans and caravans, and guests staying overnight at PowerPark can obtain a free parking permit at the information point for the parking spaces next to the hotel.
During major events, parking is subject to a fee in all parking areas.
ARE YOU ALREADY HERE AND LOOKING FOR A SPECIFIC PLACE WITHIN FUNLAND?